"A dream is a wish your heart makes..."
-Cinderella
Hey everyone!!! Today's the day...Inaugural Wednesday Wishlist! This will be a place for all bloggers to link up with Annie and I to discuss things they are wishing for that day/week! It could be one item or a list of things; whatever you are wishing you could buy, wear, say, do, travel to, look like, be like, not look or be like, etc... The possibilities are endless!!!
Here's how it works:

- Post your Wednesday Wishlist
- Grab the button and link back to both of our blogs
- Link up starts on Wednesday at 6am EST
- Share your favorites and click around and meet new friends and comment on their lists!
- We would also love to see you on Instagram, Twitter or Facebook using hashtag #wednesdaywishlists
Right now I'm obsessing over booties, fringe booties to be exact. I saw these on Pinterest a while ago and almost died, I had to have them!
I clearly wasn't the only person with this sentiment because everyone that re-pinned, or liked this pic asked the same question; "where are these from?" "Who designs these?" Cue the crickets....no one ever answered!! It's the Homeric Question; we'll never know.
If you google fringe booties a plethora of cute options pop up, but the heel is either too high or low, the fringe isn't 360 around the boot, they don't have a cowboy feel, etc... There is always just something off. So I decided to dedicate an entire day, literally, to trying to find these boots or something as close to it as possible. And Voila, I give you The Liberty Black short fringe bootie.
These puppies are somewhat of a hit on the bank account, ($279) hence them being on my wishlist, but these are the closest thing I could find to the original Pinterest pic. I love that they have a rugged cowboy feel to them and look worn. Liberty Black boots are the real thing though and worth the $. They are hand made in Mexico and are unique because each boot is "hand treated with hand dying, brushing, burning, washing, etc..."
I did also stumble upon these Vintage Taupe Suede Fringe booties for only $60 on etsy. They are definitely different from the original pic that sent me on this wild goose chase, but I still love them! If I had feet the size of a Geisha I would have bought them in 1/2 a heartbeat. BUT there is only one pair and they are a size 6...can you hear the tear drops hitting my keyboard?? So sad! HOWEVER...if you are reading this and just happen to be a size 6 then click on over to etsy immediately, and buy them now. NOW!
Don't "fringe" out...just buy the shoes! ;-)
Thanks for stopping by and I can't wait to see what y'all are wishing for!!!
~Morgan~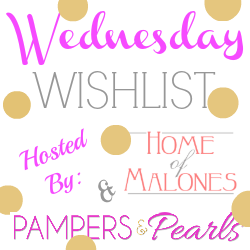 <a href="http://pampers-pearls.blogspot.com" target="_blank"><img src="http://i745.photobucket.com/albums/xx100/morganteichert/WednesdayWishlistButton_zpsb02e6410.png" alt="Pampers&Pearls" width="250" height="250" /></a>
Labels: fashion, Liberty Black, Wednesday Wishlist