Oh hey super fun Tuesday, nice to see you, thanks for letting me blog about two of my favorite things; Christmas cookies & Wake in his super cute Christmas PJs!!!
FIRST...the food! For the next three "Taste of Tuesdays" with Jessica & Ashley I am going to be posting my three favorite Christmas cookie recipes. And as promised, here is my first and all time favorite, Christmas Wreath Cookies!!
1 tsp green food coloring
1/2 tsp vanilla
1) In large saucepan, melt butter over low heat.
2) Add marshmallows and stir until completely melted. Remove from heat. Stir in food coloring & vanilla
3) Add corn flakes cereal. Stir until completely coated.
4) Dump contents out onto buttered/greased tinfoil or parchment paper.
5) Using watered down fingers (I keep a little bowl of water next to me on the counter to dip my fingers in) portion out cereal mixture and shape into individual wreaths. Dot with cinnamon candies.
Now...on to the Christmas Pajama Party with all the lovely ladies below!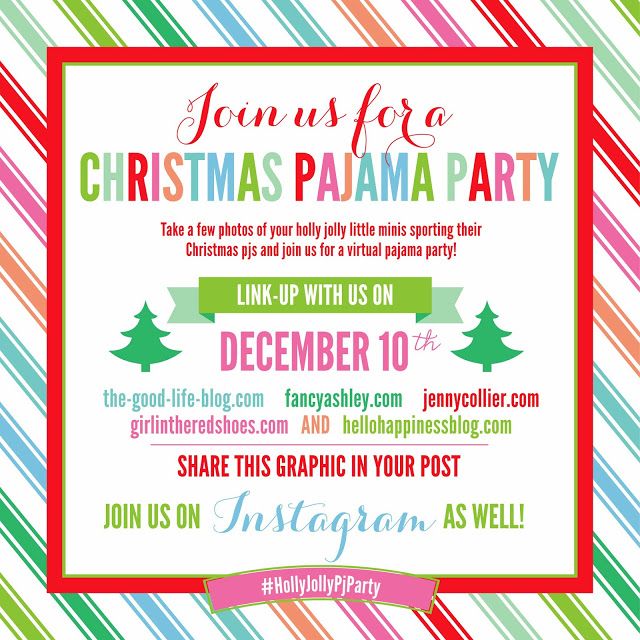 How cute is Wake!?!?!? And obviously he is feeling MUCH better than Saturday night ;-). Thank goodness!
"...the bell still rings for me, as it does for all who truly believe."
~ Have a Holly Jolly Tuesday Lovies ~
Morgan
Ohhh...and don't forget that this Thursday, December 12th, is the FIRST Buddy Breast Check!!!
Here's how it'll work:
1) Post about whatever you like that day....BUT just make sure at some point in your post you remind your readers/fellow bloggers that it is Buddy Breast Check time and they need to do their self-exam.
3) Link up will start at 8am EST on the 12th of every month (so mark your calendar ;-).
4) Please help me promote the link up! Use the hash tag #buddybreastcheck on Instagram, Twitter and Facebook. Tag me on IG: @pamperspearls and Twitter @mtike and I'll re-tweet!
Labels: Christmas Pajama Party, Christmas Wreath Cookies, food, Taste of Tuesday