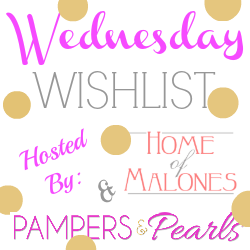 &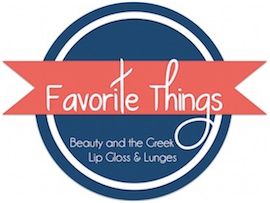 What an exciting Wednesday...it's Annie and my first Wednesday Wishlist for December AND I'm also teaming up with Emily & Kylie for their monthly link-up. Seeing as this is my most favorite time of the year I have A LOT of things I'm excited about. So without further ado, these are a few of the things I'm wishing for/excited about this December!
1) Bath & Body Works Fresh Balsam Candle - Favorite Thing! I love the smell of a good fresh balsam candle...just adds to the already amazing smell of a real Christmas tree. Makes me feel all warm and fuzzy.
2) Scrooge - This is the original & best (in my opinion) version of Charles Dickens' A Christmas Carol. It has Albert Finney in it and it's the most beautiful musical version; "Thank you very much, thank you very much, that's the nicest thing that anyone's ever done for me!" It was a family tradition in my house to watch this on Christmas Eve before bed. It is a favorite thing...but also a wish that my heart breaks for every year.
3) Love Actually - Favorite Thing! My husband and I both love this movie, it never gets old.
4) How the Grinch Stole Christmas - Favorite Thing! I LOVE Jim Carrey...I don't know why, but I think he is just the funniest. His facial expressions and voices make me laugh - it's so silly.
5) Holiday/Christmas Cards - Favorite Thing...and Wish! Getting snail mail has always been a favorite of mine. Especially now as an adult, it's so nice to get an invite, thank you, birthday card, etc...instead of a bill! So I check my mailbox every day with kid-like anticipation. Today I'm wishing for our first card...;-)
6) The Polar Express - Favorite Thing! I've loved this book since I was a kid. I've already read it to Wake, but can't wait til he can actually understand it.
7) Christmas Wreath Cookies - Favorite Thing! These are basically glorified rice krispie treats, but remind me of my childhood. I make these every year! Stay tuned because I will be sharing all my favorite cookie recipes (including this one) on next weeks "Taste of Tuesday" post ;-).
8) SILK Dark Chocolate Almond Milk - NEW Favorite Thing! I just discovered Dark Chocolate Almond Milk this week! It got me thinking...I like Starbucks mochas but can't afford to buy one every day...hmmmm. Therefore I have come up with my own concoction; put 1/4 - 1/2 cup of dark chocolate almond milk in a coffee mug and heat in microwave for 30 secs. Then take the 9) aerolatte and foam up your milk. Add coffee and enjoy!
9) Aerolatte - Favorite thing! I got mine at Bed, Bath & Beyond.
10) Poinsettias - Wish! I love decorating with poinsettias during the Holidays...what a simple way to make your house beautiful and festive! I'm wishing I could cover my entire front porch and fireplace with them.
11) Slippers - Favorite thing! As long as my feet are warm, I'm warm!
12) The wonder & magic of Christmas to children - Wish! I'm so excited about teaching Wake about the birth of Jesus and the magic of this season. Believing is such an amazing thing! I know he won't really understand it all this year...but I'm wishing to see the wonder in his eyes.
13) SNOW - Wish! I'll be heading back home to Michigan over the Holidays to see my family and I'm really wishing that it snows. I love seeing it snow (since I'm there for such a short amount of time) but more importantly I want Wake to see snow for the first time.
14) Skiing - Wish! I won't be home long enough to head North to hit the slopes BUT I really wish I could. I LOVE SKIING!
~ Happy Wishing Lovies ~
Morgan
- Post your Wednesday Wishlist
- Link up starts on Wednesday at 6am EST
- Share your favorites and click around and meet new friends and comment on their lists!
-Also, please help us promote our link up! Use the hash tag #wednesdaywishlists on Instagram, Twitter and Facebook. (Tag us on IG: @pamperspearls and @homeofmalones) (Twitter @mtike and @aladams4). Tag us and we'll re-tweet!
ATTN: The link-up will now start at 8am EST so everyone doesn't have to wake up so early to post. And...just a reminder/request: Please link back to both of our blogs when linking up with Wednesday Wishlist! We work hard on this link up and it will only increase your exposure if we all help each other.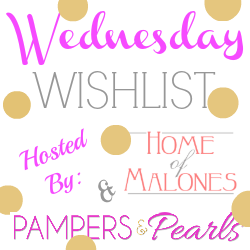 <a href="http://pampers-pearls.blogspot.com" target="_blank"><img src="http://i745.photobucket.com/albums/xx100/morganteichert/WednesdayWishlistButton_zpsb02e6410.png" alt="Pampers&Pearls" width="250" height="250" /></a>
Labels: #wednesdaywishlists, Bath and Body Works, favorite things, Wednesday Wishlist