Happy Valentine's Day Lovies! I thank you all for being new or loyal readers, and LOVE you for your support ;-). As I stated before, Valentine's Day has never been my favorite. It wasn't until the first Valentine's Day with my now husband that I actually cared about the holiday and felt special. He spent hours hand-making clues that took me on a scavenger hunt all over UF's campus, (to places that were special to us) and the last clue ended with 2 dozen roses. At that point I could have cared less about the flowers or any gift for that matter; it was the nicest and most thoughtful thing anyone had ever done for me. My heart was a flutter with love at being loved. And to me, that is what Valentine's Day is about...showing that you truly care about someone, anyone (a lover, friend, relative, child, neighbor, etc...) without spending a ridiculous amount of money.
So, for this week's FIVE ON FRIDAY here is what "we" are...
Heart shaped fried eggs w/ heart shaped toast. Super easy & "sweet."
We rarely go out for dinner on Valentine's day; over-priced and crowded! So we are making homemade pizzas! We love doing this!! I shape the dough into a heart and then go to town on the topping of your choice. Plus, what is more romantic than eating some of your favorite food, drinking wine, and snuggling up on the couch to watch the Olympics with your lovie!? NADA!
I plan on putting W in this...nothing fancy, but states the facts! AND, he will be the most eligible bachelor for a very, very, very, very, very, long time if I have anything do with it! ;-)
I'm all about accessorizing with color and why not spice it up with some red today. I'll probably throw these on; the first, a necklace I bought from a street vendor in NYC back in 2006 (and only wear on Vday), and second my favorite red, patent leather, Tory Burch Eddie flats. I absolutely love this color; it's an immediate mood booster for me when I put these on!
Yesterday W and I went to Target for some last minute Valentine supplies. We got some cellophane bags, ribbon and candy; TA-DA! We are now all set to hand these out this weekend to any special lovies we might come across!
Technology is great, especially on days like today when you want to make your love "go t
he distance." I made this sign and I'm going to have W hold it/walk around with it so I can send virtual Valentine's to my dad, brother, and any long-distance family/friends.
* My Husband, dearly *
*My family, always *
*My friends, duh! *
* My loved ones health, thank you God! *
* A perfect OPI Big Apple Red manicure *
*My morning coffee...in this mug *
These happy socks to sleep in.
Starburst Valentine's Jelly Beans!
My favorite Easter candy has always been starburst jelly beans,
so imagine my obnoxious reaction to finding these in the store. Woo Woo!
My favorite flower; the Stargazer Lily
May you all feel some sort of love today; whether small or big!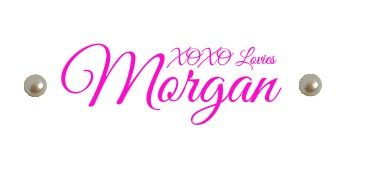 Labels: Arthur George, fashion, Five on Friday, food, Kate Spade, OPI, Tory Burch