Happy Friday! Have y'all read this article; "The 2014 VS Swim Catalog: A Mom's Buying Guide." It went viral this week and I just about pissed my pants reading it. This woman is SPOT ON! Hysterical! But it got me thinking; Oh Crap! I live in Florida where summer comes earlier than most, and with a 1 year old on hand, our pool days are just around the corner. Since having W, my body has definitely changed. Although he was worth every bit of this change, it's still an adjustment. It's funny...women get so obsessed about weight after having a baby, but what I've personally realized is that even though I am back to my "starting weight", my hips are permanently wider. For some women, they'll always have a little pooch (thank you
diastasis recti). And some women's boobs will forever look like socks. So what do we do when the fruits of our droopage & girth want to go swimming!? We google "post-baby swimsuits", "swimsuits for full hips & thighs", "swimsuits to flatter a pear shape", etc... And here are all the gems the Internet provided me with...
SERIOUSLY!!!??? Now, I apologize if you own and/or like any of these. But for ME...No No No way in hell! I'm not a grandma, I'm just a mom. And I'm not trading in my Seven jeans for high-waisted Chicos just because I had a baby. It shouldn't be Haute Couture or Hot Mess; there has to be a middle ground!
So for this week's FIVE ON FRIDAY I give you my top five fashionable, "functional" and age appropriate swimsuits.
Flounce One - Piece. I love everything about this bathing suit! I love the color; makes you look tanner than you really are. The ruffles add a little something to my flat chest, and the fact that it's a one piece helps prevent muffin top. Most importantly it comes in long which is the only way I can wear one pieces. I'm not necessarily a tall person, but I have a weirdly long torso. I've tried on one pieces before, and no joke, my nipples are always playing peek-a-boo over the top.
Penny Top & Gidget Bottom. As above, I love the ruffle detailing! It adds a little something-something to "nothing" without showing too much skin. It looks perfectly comfortable for chasing around a toddler. And, according to the pictures, the bottoms seem to cover the rear pretty well too.
Leopard Pouch Over Swimsuit

.

I think this suit could be extremely flattering AND it's leopard!!! The blouson top allows for zero sucking- in, although it doesn't look like there is much support for big boobies (this is not ever a concern of mine ;-). The rouching might also make this suit long enough to fit my stretch-Armstrong torso.
*Note...I just checked the availablity on this leopard suit and it looks like it's almost completely sold out in every size but 12. Therefore, I've provided another option for you here: Athena Heavenly Solid Bandeau One Piece. It's not as "fun" but if you would rather have a solid colored option, this is the one for you!
[FOUR]
'Ta-Da' Tie Front One-Piece. This suit is so sexy I have a weird crush on it. I'm not sure I could pull it off (with my peek-a-boo nipples & all, and it's probably not practical around the pool with W), but it definitely hides any tummy issues and fully covers the butt. I might have to order and try it on just to see...it's that hot!
[FIVE]
Banana Scarf Print. Finding a bikini post-baby can be very difficult, but I was immediately intrigued by this one. The bottoms are full coverage (very hard to find now-a-days), but not too granny-ish. The top is extremely conducive to swimming and running around the sand/pool deck. It will probably leave some weird tan lines, but oh well!
I'm off to buy & try on a bunch of suits! Wish me luck!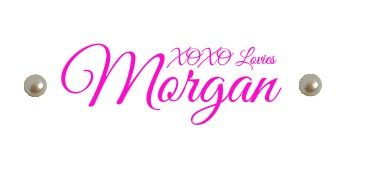 Labels: Asos, bathing suits for pear shape, Bloomingdales, fashion, Free People, Nordstrom, post baby bathing suits, Victoria's Secret