I'm so tired right now my eyes are crossing! As you know I've been getting my house ready for a little BBQ we're having here tonight in honor of some milestone birthdays; the hubby's 30th & little man's 1st. It's a mini-me theme and you can check back next week for all the details. BUT, Sunday is also the Breast Cancer [Half for me] Marathon that I've been training for out at Jacksonville Beach. So in between everything else I've also been a slave to the treadmill. So in all honesty, I vacillated whether to even write a post or forfeit this week's Five on Friday to exhaustion. However, like washing your face before bed after a night out at the bars...we must persevere!! And let's be honest, I'm really looking forward to this weekend; I get to celebrate two of the most important men in my life with family & friends, and then run my most favorite race of year in memory of my mother!
So, this week's Five on Friday is dedicated to the top 5 things I will need to survive!
[ONE]
Wine! Red wine to be specific! I prefer Cabernet, but a good Zinfandel, Carmenere, or Malbec will always suffice. Wine is religious, historic, heart "healthy", and better than Ambien or Prozac (in my humble opinion). It can make a new friend an instant friend, and remind you why your best friend is in fact, your best friend. This weekend it will serve as a metaphorical inhaler (like tonight - ahhh), celebratory necessity (at tomorrow's party), and pain killer (after the race on Sunday).
[TWO]
Hot Pink nail polish! This will be my fourth time running the race and every time I've run it with hot pink nails - it's a must! Not only does it add to my overall pink outfit, but it always make me feel better when I have fresh, pretty nails. This is my favorite for the run; OPI Strawberry Margarita. Ha - Margarita...it's meant to be!
[THREE]
For my half marathon run I have a very specific regimen. I eat a bowl of oatmeal for breakfast and take two ibuprofen at least two hours before the race. This gives me the nutrients & calories I need to run without making me too full and is a preemptive pain killer for my knees. Then 15 minutes before the race I drink Gatorade's Prime Sports Fuel Drink to give me that quick energy boost, because the first mile is always the hardest for me to get into the groove. Then between mile marker 6 & 7 when the adrenaline starts running off I take some sports beans to give me that much needed energy boost. And then lastly after I cross the finish line I drink a Gatorade Post - Game Recovery beverage and take two more ibuprofen. It took me awhile to figure all of this out (lots of trial and error), but this has worked well for me the past two half marathons I ran.
[FOUR]
Team gaga gear. I can't very well run a half marathon in memory of my mother (Gaga) without the appropriate gear. So here is my usual "Team Gaga" apparel. My lululemon Groovy Run Shorts, Brooks Ghost 6, Official Team Gaga dry-fit running shirt (see below), and SMK hat (My mother's initials). If you're interested in knowing more about my mother's story, see here. This is the reason I started running. After mom's death I started small with the Susan G. Komen 5Ks. Then I moved to doing the Breast Cancer Marathon 10K relay. And this Sunday will be my fourth half-marathon (the third with the Breast Cancer Marathon). This is also the reason why I do Buddy Breast Check every 12th of the month!
Team Gaga 2011





[FIVE]
Sleep! Wake has been a little "punky" this past week and for whatever reason has decided to be up from 3 - 4:30am for the past three nights. He's not hungry, cold, hot, running a fever, pooping in his pants...nothing! He just wants to hang out with me and read books. Sitting here writing it makes it sound so sweet, but when you're in the moment, it's exhausting. So I pray that at the very least I can get a good night sleep tonight before my 5am wake-up call Sunday morning.
Happy Friday everyone!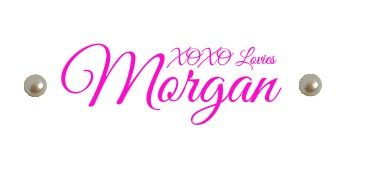 Labels: Brooks Running, Five on Friday, Gatorade, lifestyle, LuluLemon, National Breast Cancer Marathon, OPI, Sports Beans, Team Gaga, wine