Sorry for the delay!!!! I could not get my act together this morning AND I've got weather whip-lash!!! Last week I had the heat blasting throughout the house and was sloshing around in my Uggs. Today it is almost 70 degrees and I actually heard the air conditioner click on. Mother nature needs to take her lithium!!

The only good thing about this weather is that most retailers have put their cold weather gear on sale (check last weeks post here w/ links to tons of cute J.Crew sale items) which allows us to either stock up on goods for next year OR purchase that item you've been waiting to go on sale. Plus, at this rate you'll prob get another 2+ months wear out of anything you buy. (I'm trying to focus on the silver lining folks!) I know Anthropologie & Shopbop are currently having great sales on all their fall/winter apparel. But the sale that I have most recently stalked and made a wishlist for is PATAGONIA! Here were my finds/faves...
Patagonia Women's Pelage Jacket
I snagged this gorgeous Pelage jacket, on sale for $104. I've always loved this color...there is something so crisp and clean about wearing white during winter. PLUS the fabric is to die for - like wearing a teddy bear!
Patagonia Baby Reversible Puff-Ball Jacket on sale for $62
I would now continue on with the things I wish I could buy Joe, but since Patagonia is one of his favorite stores, I would just end up listing every single item on the sale page ;-).
~ Enjoy your winter shopping lovies ~
Morgan
- Post your Wednesday Wishlist
- Link up starts on Wednesday at 8am EST
- Share your favorites and click around and meet new friends and comment on their lists!
-Also, please help us promote our link up! Use the hash tag #wednesdaywishlists on Instagram, Twitter and Facebook. (Tag us on IG: @pamperspearls and @homeofmalones) (Twitter @pampers_pearls and @aladams4). Tag us and we'll re-tweet!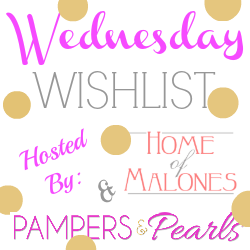 <a href="http://pampers-pearls.blogspot.com" target="_blank"><img src="http://i745.photobucket.com/albums/xx100/morganteichert/WednesdayWishlistButton_zpsb02e6410.png" alt="Pampers&Pearls" width="250" height="250" /></a>
Labels: Anthropologie, J.Crew, Patagonia, Shopbop, Wednesday Wishlist