We did it! We made it through a BDay BBQ, Family 5K Fun Run and Half Marathon; what a crazy, fun, exhausting weekend! So let's review...
"Mini-Me" BBQ Birthday Celebration for Wakeland's 1st and Joe's 30th! Thanks as always to my main decorator Olivia for all her help; she made the hi-chair decorations and captured some amazing pics of Wake below too. Since Wake isn't really a fan of any shows or characters yet I figured this was the one time I could not only get away with a "neutral" theme, but also have him share it with his daddy. Decoration wise everything was done in Robin's egg blue. We filled blue mason jars with fresh baby's breath to garnish all the tables, and blew up regular and mini-me size balloons to tape to the front door and float around on the ground for the kids. I put together a photo book with pics of Joe and Wake from throughout the last year for guests to sign, and we asked people to use the hashtag #minimejubilee if they took/posted pics.
Food wise we did hamburgers, mini-burgers, regular and mini-me fry cups, salad, a fruit bowl, mini sodas (I thought about getting mini cans of beer but that's such a waste), and 1 large smash cake with mini cupcakes.
And last, but certainly not least...what did we/I wear? Because it was a "mini-me" theme, I dressed Wake and Joe the same - awwww, so cute right!? See outfits below.
We met up with Joe's family (sisters, brother-in-law, niece, parents, aunt, uncle, and cousins) downtown Jacksonville on Saturday morning for the 26.2 with Donna Family 5K. We thought this would be a great way for the kiddos to be apart of the festivities since strollers aren't allowed on the half-marathon/marathon course on Sunday. Wake and Joe did great, crossing the finish line in under 27 minutes. Afterwards we went into the Health & Fitness Expo to pick up my race bag and walk around; to me it's always fun to see the different vendors and get some free gear. We ended the morning with a much needed brunch and rested at home the rest of the day.
Up bright and early to get ready for my run and make sure I covered all my pre-run rituals. I carpooled with a friend out to the race start and in the chaos of the morning lost my Gatorade Prime drink. In all honesty I probably didn't need it, but since athletics are 50% mental, this kind of upset me for a bit, but I made the "mental" note not to let it effect me. This year they started the race in heats so that there wouldn't be a cluster of backed up runners which was awesome because I was able to get on pace right away. I ran a steady 9:30 mile through the 8th mile, but then I hit the bridge. If you're not familiar with this race, the last 3+ miles are at a steady incline going up a bridge and over the intercoastal causeway. At one point I could swear I was running in place or going backwards, that's how terrible it was. So, I crossed the finish line at 2 hours 9 minutes which isn't my best time, but it's definitely not my worst either. Wake, Joe and Joe's whole family were at the finish line cheering for me, which is always nice. I spent the rest of the day laying around and was in bed by 9pm...very tired and sore, but proud as always of the many people who give their time, bodies, and energy to finding a cure for Breast Cancer. Thanks to all of you for your support and prayers, and if you are interested in joining "Team Gaga" and running with us next year please email or message below. We welcome any and everyone!!

Alright Lovies! Have a great start to your week...I'm off to pound 800 mg of ibuprofen!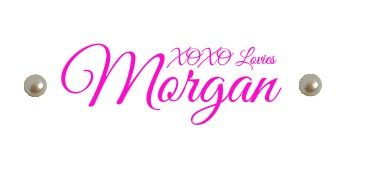 Labels: 26.2 with Donna, Carter's, fashion, food, J.Crew, Lacoste, lifestyle, Mini-Me Birthday Party, MODA Monday, National Breast Cancer Marathon, Sweettart Clothing, Target, Vince Camuto