Y'ALL!!!! Today marks my 100th post! I remember writing my first post (here) with a multitude of thoughts running through my mind. (1) Would anyone (other than my close family & friends) actually read what I write? Would they care? (2) Is this something I really wanted to do? (3) What would my focus be...because I'm a total spaz!? (4) Do I want to let the world into my personal life, heart & closet. (5) Do I want people to know just how big my diarrhea mouth is? And the questions, like an Erykah Badu song, go on & on, and on & on. But what I've learned in the past 6 months/100 posts is that blogging is like looking in the mirror. It forces you to put your thoughts on cyber paper and reflect upon you life; how you feel, what you eat, what you wear, etc... Pampers & Pearls has become my own personal journal. It has become my favorite cookbook and my visual closet (I always dreamed of having that computer program that Cher had in Clueless)! It has become a photo album of memories for my son. It has become so much more than I ever expected, and I'm so excited for what it has in store for the future.
Thus, because I love all of you for supporting me and also because it's Tuesday, I want to share with you my all time, most favorite recipe; Baked Coho Salmon Surprise. My mother made this recipe on my Birthday and whenever I came home from college; it's very special to me. In fact, my grandmother even made it for me when I went to visit her knowing it was my favorite. I hope you enjoy it as much as I do and treat it with the utmost respect ;-).
Baked Coho Salmon Surprise
Ingredients:
2 lbs. Coho Salmon
1/2 C thick French dressing
2 T. lemon juice
1/4 t. salt
1 (3.5 oz) can French fried onion rings, crushed
1/4 C Parmesan, grated
Directions:
Combine dressing, lemon juice, and salt in a large Ziploc. Place salmon fillets in Ziploc bag and allow them to marinate (in refrigerator) for a few hours. Preheat oven to 350 degrees. Use a well greased 12" x 8" x 2" baking dish. Remove fish from Ziploc and place in baking dish. Combine onions and cheese and mix thoroughly. Sprinkle onion mixture over fish and bake 25 - 30 mins. or until fish flakes easily. Do not over cook. Serve hot.
Bon Appetit'!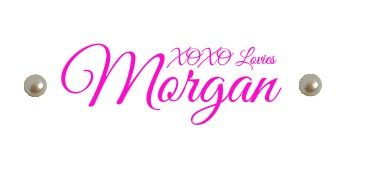 Labels: 100th post, baked salmon, food, Taste of Tuesday