All I've been hearing & reading about this week in the world of fashion is; "Oscar looks for less." Peeps, you and I both know that it's only a matter of time before EVERY store will be knocking off the designer dresses for less. But what about the accessories!?!? You know me, I think the shoes, jewelry, and handbags are what can make or break an outfit! Therefore, this week's Five on Friday is all about Oscar Accessories for less!
Earrings
Angelina Jolie donned an amazing pair of Robert Procop 42 carat diamond drop earrings; cost undisclosed. Here I have found an almost exact replica for millions less!
1 // 2
The amazingly stunning Lupita Nyong'o stole the show on the red carpet this year; she was flawless in every way!! Her Fred Leighton headband made every "best accessory" list this year, but something tells me the average person wouldn't be able to afford said headband. Here are two alternatives...
1 // 2
Johnny Weir cut quite the glamorous look on the red carpet last Sunday, which isn't a surprise after how fabulous him and Tara Lipinski looked during the Sochi Olympics. Next to his shoes (which were amazeballs - you have to google them), I loved his over size DeMarco Pave diamond ring and here are two similar, savvy alternatives.
Clutch
Kelly Osbourne really didn't make any top fashion lists, but I thought she looked lovely. There were a lot of clutches on the red carpet this year (Ana Kendrick & Naomi Watts carried some gorgeous ones) but my favorite was the Judith Leiber one that Kelly carried. I think I love the pearl on the clasp the most and wish I could have found an exact replica (which I didn't) but this beautiful Glint Linear comes pretty stinking close.
1 // 2 // 3
And last but certainly not least, my FAVORITE bracelet on the red carpet belonged to Portia De Rossi. Can you handle that giant Christian Dior pearl cluster of awesomeness!?!? No words!!!
Have a great weekend y'all! I'm off to ATL to have some girl time with my BFF & LTP. Be sure to check back for Moda Monday to see what I wore ;-). And...
Don't miss out on all the lovely Pampers & Pearls madness; be sure to follow along!!
Bloglovin // Twitter // Facebook // Instagram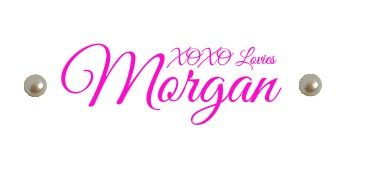 Labels: #savvyshopperalert, fashion, jewelry, oscar looks for less, oscars 2014, savvy shopping