Kate Spade's most recent muse for this season is the Island of Capri. That Island, in and of itself, is like a wave that washes a million of the most amazing feelings & memories over me. Back in 2004 I studied abroad in Florence with two of my best friends. It will forever be one of the greatest times and experiences of my life. Kate's Capri inspired line is spot on; the colors, glamour, aura...it all captures the true beauty of Capri and Italy. Capri (next to Cinque Terra) was the most beautiful trip we took while living in Italy. In fact, reading the Kate Spade blog forced me to dig into the recesses of my closet for the journal I kept that summer, which I appropriately titled; "A Personal Journal with Heart and 'Sole', and a girls travels in Italy!" It's funny, but without even knowing it at the time, I was already obsessed with puns, potty humor, fashion & writing! Reading my journal now is cracking me up; if published it would be the lovechild of "Under the Tuscan Sun" and "Are you there Vodka, it's me Chelsea."
Today I am wishing I could go back to Italy. I wrote in my journal on one of the last days in Italy, "I'm moving on [from a long and very overdue break-up] and when I get back to America I will have a completely different outlook on life...I am happy and ready to live to the fullest!" 3 months after writing this...I met Joe. To me, Italy was the kickoff to the happiest time of my life, and I am wishing I could take Joe to my apartment at Via Enrico Petrella 48, to my favorite bar Amadeus, to my favorite restaurant Il Latini, and to the villa in Montepulciano that I shared with my parents when mom was healthy & living out her travel dreams. I'm wishing for every thing from this recent Kate Spade collection because it reminds me of the peace, joy and satisfaction I felt during this period of my life. This recent Kate Spade fashion compilation is sunny and vibrant with woven straw totes, lemon prints and bright yellow knits. Check out my favorites below...
Shades // Top // Skirt // Bag
Ciao Baby Shirt
Amalfi Mosaic
I'm so obsessed with this necklace you KNOW I'll be on the lookout for it's cheap & chic counterpart;-).



So, what do you think? Is all of this making you feel chic, sunny, and in need of an Italian vacanza!? Happy Wishing!!!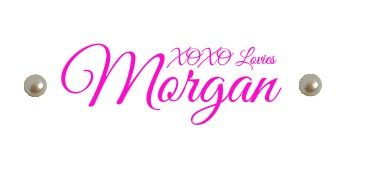 Labels: Capri, fashion, Florence, Italy, Kate Spade, Style Guide, Wednesday Wishlist