Happy Monday!! Last week was uneventful for us, which I try to never complain about. We did meet some friends up at Tijuana Flats for Taco Tuesdaze. Now Floridians, don't freak out, but I'd never been to Taco Tuesdaze before! Crazy right!?!? Especially since I'm such a Mexican food whore, you would have assumed I'd be a regular! But, you also know what they say about assuming things; you make an "ass" out of "u" and "me."
Our weather has been back and forth again all week; hot, cold, hot, cold. Tuesday ended up being beautiful so I was able to get away with wearing my Lilly Pulitzer tunic; gotta love those bright spring colors. I paired it with some boyfriend jeans, my trusty gold flip-flops, my gold clutch (stuffed into my diaper bag) and "cool" accessories. We can consider Corona Light w/ lime an accessory right!? The Lilly pattern I'm wearing is old, but the Sarasota Beaded Tunic is still available in some newer prints. (See outfit collage below).
I personally love these flip-flops! They come in a multitude of colors and are a third of the price of the J.Crew ones their "modeled" after. So technically this could also be considered a #savvyshopperalert. The only downside is that I wear them so much that I usually have to throw them away at the end of summer and buy new ones every Spring. Oh well!
Here is what the little man wore. I'm obsessed with Mini Boden! Not familiar with them? They are a British based children's clothing company, but sell in Nordstrom and on their Boden USA website.
shirt
//
pants
//
shoes
Have a great week, and remember..."

"like it or not, what we dress in is a direct reflection of who we are personally, socially, and historically."
-Leah Wilson
*Lastly...I've been toying with the idea of making "Moda Monday" a link-up. How many of you would be interested in participating/sharing your styled outfits from the week and weekend before? Thoughts? Comments? Let me know...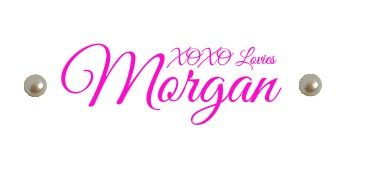 Labels: Baby Boden, Corona Light, Current/Elliot, fashion, J.Crew, Lilly Pulitzer, Marcia Moran, Michael Kors, MODA Monday, Moon and Lola, Old Navy, Olive Yew, Tijuana Flats, Toms