Due to a major Internet fiasco on Monday I had to skip "Taste of Tuesday" to catch up with "Moda Monday" and write "Wednesday Wishlist." So now that everything is back on track I wanted to throw at y'all a very special "Taste of Thursday." Every year on St. Patrick's Day my mother would make traditional corned beef, cabbage and soda bread. We're not Irish, but we are Catholic, so St. Patrick's Day was a time to remember and honor St. Patrick AND drink beer ;-). I'm not sure I have the time or energy to follow her exact recipes, however I found an amazing slow cooker corned beef recipe to try and I will attempt to make the soda bread.
Ingredients:
4 pounds lean raw corned beef brisket
3 tablespoons pickling spice (often included with brisket)
1 medium rutabaga, halved and cut into wedges
1 pound large carrots, cut into 4-inch pieces
1 1/4 pounds large fingerling potatoes
1 leek, white and light-green parts only, cut into 3-inch pieces
1/2 head Savoy cabbage, cut into wedges
1/3 cup horseradish, drained
1/3 cup creme fraeche or sour cream
Directions:
Place the corned beef in a large slow cooker and scatter the pickling spices on top. Layer the rutabaga, carrots, potatoes and leek in the cooker (in this order for even cooking). Add enough hot water (4 to 5 cups) to cover the meat by at least 1 inch, put the lid on the slow cooker and cook on high, 7 to 8 hours.
Remove the meat and vegetables from the slow cooker and keep warm. Put the cabbage in a microwave-safe dish with 2 cups cooking liquid from the slow cooker, cover and microwave until tender, 7 to 10 minutes. Meanwhile, boil another cup of cooking liquid in a small skillet until reduced by half, about 10 minutes. Mix with the horseradish and creme fraeche in a small bowl.
Slice the corned beef and serve with the slow-cooked vegetables, cabbage and sauce; reserve about a quarter each of the meat and vegetables and 1 1/2 cups cooking liquid for Corned Beef Hash.
Photograph by Antonis Achilleos
1. Mix the flours, baking soda, salt and rolled oats in a bowl.
2. Mix in the buttermilk and form a dough.
3. Shape the dough and place on a baking sheet or in a loaf pan.
4. Bake in a preheated 375 degree oven for 40 mins (the top should be golden brown)
And LASTLY...making these Chocolate Stout Beer Cupcakes is very advantageous of me...however I can't help but try; they look WAY too delicious!
Ingredients:
3/4 cup unsweetened cocoa, plus more for dusting finished cupcakes
2 cups sugar
2 cups all-purpose flour
1 teaspoon baking soda
Pinch fine salt
1 bottle stout beer (recommended: Guinness)
1 stick butter, melted
1 tablespoon vanilla extract
3 large eggs
3/4 cup sour cream
1 (8-ounce) package cream cheese, softened at room temperature
3/4 to 1 cup heavy cream
1 (1-pound) box confectioners' sugar
Directions:
Preheat oven to 350 degrees F.
In a large mixing bowl, whisk together the cocoa, sugar, flour, baking soda, and salt.
In another medium mixing bowl, combine the stout, melted butter, and vanilla. Beat in eggs, 1 at time. Mix in sour cream until thoroughly combined and smooth. Gradually mix the dry ingredients into the wet mixture.
Lightly grease 24 muffin tins. Divide the batter equally between muffin tins, filling each 3/4 full. Bake for about 12 minutes and then rotate the pans. Bake another 12 to 13 minutes until risen, nicely domed, and set in the middle but still soft and tender. Cool before turning out.
To make the icing:
In a medium bowl with a hand mixer, beat the cream cheese on medium speed until light and fluffy. Gradually beat in the heavy cream. On low speed, slowly mix in the confectioners' sugar until incorporated and smooth. Cover with plastic wrap and refrigerate until ready to use. Icing can be made several hours ahead and kept covered and chilled.
Top each cupcake with a heap of frosting and dust with cocoa.
Okay ya'll...enjoy and happy cooking!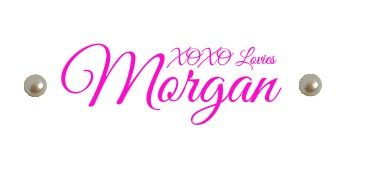 Labels: Chocolate Stout Cupcakes, food, Irish Soda Bread, slow cooker corned beef and cabbage, St. Patrick's Day