So as we all know, it's Lent (the season of fasting and abstaining) and the hubby and I have decided to take it one step further. I gave up all food that was "white"...and then starting last week (on day 10 of Lent to be exact) we decided to do the 30 day Paleo challenge. At this point we've been paleo for 8+ days and are feeling awesome! (We did have a cheat night on Saturday because of the wedding which I'm sure helped our morale.) The one thing I can't give up (sorry Jesus) is coffee & red wine; which I whole-heartedly believe the cavemen would have loved if it had existed. Otherwise, (and thankfully) there are some amazing recipes out there to help get me through not eating cheese & bread! This paleo granola recipe is the best I've found to date.
Yes, cooking with wine is a must! And it was 5 o'clock...somewhere ;-).
Ingredients
3 cups mixed almonds, hazelnuts, macadamia and/or Brazil nuts

2/3 cup dried fruit (plums, dried cherries, cranberries, apricots, figs or dates)

1/2 cup pepitas (pumpkin seeds)

2/3 cup desiccated coconut, unsweetened

1/2 cup coconut flakes (if you have them)

2 tbsp maple syrup

2-3 tbsp honey (rice malt syrup, maple syrup or coconut syrup can also be used)

1 tbsp vanilla extract

Dollop of coconut oil or ghee

1-2 tbsp chia seeds

You will need a food processor or some other way to break the nuts into smaller crumbs
Instructions
Preheat oven to 330 °F.

Add two and half cups of whole nuts and dried fruit to a food processor. Process the mixture into medium size crumbs, some of it will turn into finer flour/meal like consistency but that's what we want – a variety of shapes and sizes. Transfer to a large bowl.

Add the rest of the ingredients, excluding chia seeds. Add the rest of the nuts whole. Mix well and use a wooden spoon or a spatula to break down the clumps which will form when coconut oil and honey come into contact with dry ingredients. It's okay if some of them remain unbroken.

Line a large baking sheet with tinfoil or wax paper (making sure the ides are covered) and then spray it with cooking spray. Spoon the mix into the tray and flatten with a spatula.

Bake in three stages. First bake for about 12 minutes and then stir the mix as the top would have browned by now. Then bake for 8-10 minutes and stir again. Finally bake for the last 4-5 minutes.

Remove from the oven, add chia seeds and place in the fridge for 10+ mins. The mixture should have turned crispy and dark golden brown.

Finally transfer to an air-tight container. Keep for up to two weeks.
Number of servings: 10-12
Lastly, and as an added bonus, I HAD to share this "healthy mocha" recipe I found on Modern Parents, Messy Kids. I usually drink my coffee black in the morning, but sometimes (especially on a cold and/or rainy day which we had last week) I like a good coffee in the afternoon. Again, it's not exactly Paleo BUT it's better than hitting up the Starbucks drive-thru for my usual no -whip, half pump, non-fat mocha. So needless to say I've been loving this alternative!
Ingredients:
1 heaping spoonful of raw cocao powder
Mix it all together and Voila!
As Anna says, "This drink is packed with healthy goodness [too]. Coconut milk's benefits are many, but most notably it's:
rich in vitamins and minerals

an immune system booster

magnesium-rich (magnesium is a BIG deal in the mineral world)

a metabolism booster

a weight-loss aid

a digestion aid
Next comes cocao powder... Cocao powder is considered to be one of the richest sources of immune-boosting antioxidants found in nature. In addition, the combination of anandamine, theobromine and phenylethylamine found in cocao powder are actually mood boosting."

~ ENJOY ~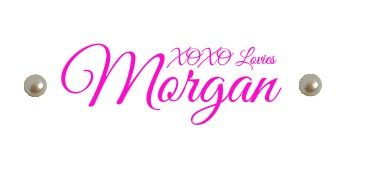 Labels: food, healthy cafe mocha, Paleo, paleo granola, Taste of Tuesday