Morning Lovies!!! So, this post would have been "up" a lot earlier but as I was putting the finishing touches on it, W decided to walk up to the keyboard, and with exact precision, hit the delete button. The backwards button didn't work and Blogger didn't save it. So...I had to start over ;-). Anyways, first thing is that Annie and I have decided to put the "Wednesday Wishlist" link-up on hold for now to figure out a better direction for it to go...
With that being said, Wednesdays will still be for wishing and/or listing here at Pampers & Pearls. Listing my obsessions for the week is easy because there are always a lot. However, it's making a decision on the list that is difficult. Last night I FINALLY "pulled the trigger" on the J.Crew Clutch I've been vacillating on for some time. I couldn't make up my mind between the three clutches below but finally decided that you can never go wrong with leopard; it matches almost everything!
1 // 2 // 3
// Beach Chic //
Now, moving right along! I'm currently wishing for anything beach chic like these...
//
TORY BURCH PANAMA SHADES
//
These are available in 5 different colors and are a "little retro" with a "touch of tomboy." Perfect for reading by the pool, napping on the beach, or cruising to your favorite beach bars.
// Kate Spade 'Coral Reef' double row necklace //
This necklace reminds me of something Ariel from "The Little Mermaid" would wear; the perfect fit for an ocean princess on vacation, or to wear all throughout summer. It's also 65% off for the next 18 hours so ACT FAST!
// Tory Burch Portofino Jumpsuit //
I'm a complete sucker for jumpsuits...especially if they are easy, breezy and versatile! This Tory jumpsuit can be thrown on over a bathing suit or dressed up for a summer date night.
// Sam Edelman Flat Thong Gladiator Sandals //
These sandals speak for themselves...OBSESSED!
And lastly, for anyone living in or near the Jacksonville area, OLIVE in San Marco is having a Trina Turk Trunk Show March 20 - 23. Trina's Spring 2014 line is beautiful; chalk full of vibrant colors, modern designs, lady-like shapes, and dare we say...Pucci-esque patterns. OLIVE is also giving away a free gift with purchase while supplies last, so be sure to stop on by!
Happy Wishing!!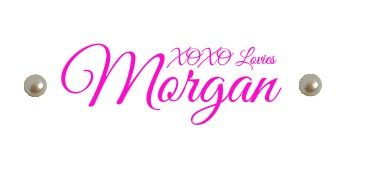 Labels: C.Wonder, fashion, GiGi New York, J.Crew, Kate Spade, Olive, Sam Edelman, Tory Burch, Trina Turk, Wednesday Wishlist