~ Good Morning Sunshines ~
How are you today? Did you have a good weekend? I know some of you were at Churchill Downs (fancy pants) or throwing your Derby parties, so I can't wait to hear all the fun stories and see your fabulous outfits.
We had a great weekend as a family. It rained all of Friday and most of Saturday so we spent a lot of time inside (boo hands) in our pajamas (thumbs up) reading books and watching Alice in Wonderland. Thankfully the good Lord got rid of the rain around 5pm on Saturday night which gave me and some friends the opportunity to go out on the town (props to the hubby for letting me escape). We had a little cocktail on the roof of Black Sheep, dinner at Hawkers and then a "nightcap" at Mellow Avondale. (Follow me on Instagram to keep up with all my shenanigans as they occur). Hi-lights of the night... The 901 (mommy juice w/ tequila) from Black Sheep, the pot stickers, pork belly & free wine from Hawkers, and getting called "Morgan the MILF" by some 25 year old toothpick at Mellow. My internal monologue went something like this; "Oh, Muchas Gracias for the "compliment." I'm flattered, and it is true, but seriously, g
ive my friends a call when your balls drop."
Anyway, I didn't get a lot of photos of my outfit (because we were having too much fun), but here are a few full body shots and a "set shot" of what I wore...
I'm obsessed with these shoes! HOT PINK PUMPS! What could be better? I am 100% convinced that if Dorothy were given the choice...she would have picked these ;-).
Okay lovies...I now have a Public Service Announcement. This Friday, the 9th, is my birthday! YIPPEE!! I love birthdays; I always have! I use to celebrate my birthday for the entire month of May, but figured I needed to retire that habit considering I'm now over 30 and have a child. Soooo, we'll just celebrate for the week instead - haha! With that being said, all my posts this week will be centered around me & my favorite things! For example, tomorrow's Taste of Tuesday will have some of my all time favorite recipes. On Wednesday for Mid Week Muse I'll show you my B-day wish list. And so on and so forth. I hope you will all join along this week to celebrate.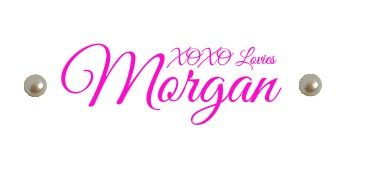 Linking up with:
Still Being Molly
Little Miss Fashion Queen
DC In Style
Fizz & Frosting
Join the Gossip
Labels: 7 for All Mankind, Banana Republic, BCBG, Black Sheep, Essie, fashion, Hawkers, J.Crew, James Perse, Mellow Mushroom Avondale, Michael Kors, MODA Monday, Pour La Victoire, Target