~ Good Morning Sunshines ~
With Memorial Day around the corner there are plenty peeps who are packing up for some sort of travel (or if you're like me, are just as happy to be staying put for the weekend). Regardless of whether you are hitting the road or not, there are bound to be a plethora of BBQs, Grad parties, Rum Punches, and pool plunges to be had! And who doesn't need at least one new outfit? So here comes J.Crew right on cue with an awesome Memorial Day sale. Use code PACKME on purchases of styles marked 25% off at jcrew.com from May 21 through May 24 (Link HERE).
I've provided some of my favorite items from the sale (that I haven't already gushed over before), as well as how I would personally style them!
STYLED LOOK #1
STYLED LOOK #2
Okay...what do y'all think of my outfits? Do they make you want to shop? It'll probably be too hot this weekend here in FLA to rock either outfit, but if I were going home to MI to visit I think I would have my packing done ;-).
* P.S. This sale doesn't apply to J.Crew's baby clothes and W isn't quite in "boys" clothing yet (THANK GOD) so you'll have to wait another 6-9 months for me to feature styles for him.
Happy Shopping Lovies!
_______________________________________________________________
Now, on a completely separate note...allow me to do some bragging on myself! I wouldn't usually do this, however I am hard-up for more sponsors...JUST KIDDING!!! I actually wanted to share this with you all because YOU are the reason any and all of this is happening. Without your reading my blog, clicking on my links, Pinning my looks and following me on Instagram, this would just be my own personal, digital diary. However, I've gotten some recent "press" and I thought you'd like to see it. First, at the beginning of May I was notified by Moon and Lola that I had been selected as one of their Instagram winners for April. My photo was used in one of their newsletter emails AND I am featured three times (under #moonandlola) on their website...see the screenshots below.
(1)
(2)
(3)
THEN today I received an email from The Budget Fashionista saying that for this week's article, Blogger Roundup: Monogram Mayhem, I had been selected as a blogger to feature because of my "fab sense of style." AHHHH!!! Anyways, here is the screenshot from the article, and here is the link.
Soooo, this may not be a big deal to some (or anyone but me really), but it's 100% validation for Pampers & Pearls. It let's me know that my passion for writing this blog is justified and there are people out there who like what I have to post; potty humor and all! If you are one of my supporters...thank you, thank you, thank you! I love you all! SMOOCHIES!!!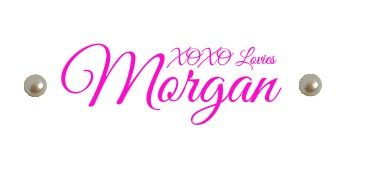 Labels: fashion, J.Crew, Lucky, Moon and Lola, PACKME, Savvy Shopper Alert, The Budget Fashionista, thrifty Thursday