Bad news...today feels like a Monday. Good news...it's only a four day week! I hope you all had a very blessed, thankful and happy Memorial Day weekend. Nothing like power slamming hot dogs & funneling beer in a bathing suit to make you feel awesome about yourself right!? Well I didn't do those "exact" things, but I did enjoy my fill of good BBQ and booze...in a bathing suit. Oh well!
On Friday we went to a graduation party for a dear family friend of ours. Being that I am an "ex" high school teacher, I had a few more grad parties to to attend on Saturday as well. Sunday we went to the pool & then to a friends for a BBQ. And then we celebrated the official holiday yesterday with my in-laws, complete with...more swimming, beer, and BBQ. GO FIGURE!
Anyway, Here's what I wore Friday night...I was obsessed with the amazing colors of this dress. Perfect for summer right!?
_________________________________________________________________________________
I also have to share with you what I wore on Saturday. If you follow me on Instagram (which you all should here) you saw that I posted my outfit before we hit the grad circuit. I was BEYOND surprised by how much I loved this outfit. The top was a no-brainer cuz it's pink! BUT, I just happened to grab this skirt while in the store the other day hoping it would fit & work with this top. (I couldn't try it on because my son decided that the decorative soaps & candles looked a lot like grenades). OHH M G! I can't talk about this skirt enough. Not only was it incredibly comfortable BUT it is sooo well made; perfect for moms. Unbeknowsnt to me it's actually shorts!!!! So while I was running around after Wake at the parties I wasn't worried about flashing my Britney - it was the most secure & amazing feeling. And they have pockets, which were secretly filled with boogie wipes, goldfish, & match box cars.
_________________________________________________________________________________
Now this is top secret, and only for those of you that either follow me on Pinterest OR read all the way to the bottom of my posts - hehe. Plus, I guess you could consider this a mini "Taste of Tuesday." On Sunday night some of us girls discovered/created the most amazing new drink. We can't decide whether to call it El Chupacabra or The Snake Bite; either way, it's amazing!
3 bottles Steigl Radler Grapefruit Beer
a few splashes orange liquor (we kept adding til it tasted the best to us ;-)
Mix everything together in a large pitcher and pour over ice.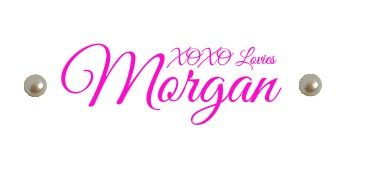 Linking up with:
Style Elixir
Walking in Memphis in High Heels
The Fashion Canvas
Labels: Alex and Ani, Annie Griffin, Crave Boutique, Essie, fashion, food, Love Andreas Closet, Lucky, LuckyMag, Michael Kors, Mickey Lynn, MODA Monday, Moon and Lola, Plenty by Tracy Reese, Taste of Tuesday, Tory Burch