Another soccer match down...and we survived!!! Holy molies that was nerve-wrecking! Regardless, we have survived the "Bracket of Death" and are one of 16 teams left. YEAH US(A)!!! Between the World Cup & 4th of July next week I have been completely obsessed with finding all things cute & patriotic. So for today's Five on Friday I bring you my favorite Red, White, & Blue items!!! Enjoy Patriots!
FOR OUR LITTLE SPARKLERS!
I apologize right off the bat because I only found looked for little boy clothes. It's just how my brain is wired. Whoops!
Bit'z Kids Slip On
Stars & Stripes Rash Guard AND Swim Trunks
I got this bathing suit for W (couldn't help myself) so he'll definitely be sporting it all summer!
FOR MALE MINES
These are so subtle and perfect for the hubby! It's always cool to love your country!
FOR FEMALE FIRECRACKERS!
The rest of these are all for us ladies ;-)
LOVE this t-shirt! You can wear it year round, but it has a bow AND a monogram. What's not perfect!?!?! I can just picture it now...me, a beer in my hand, sparklers all around me, and wearing this shirt as a bathing suit cover-up. Baller!
These need NO explanation or introduction!!
And lastly...for the creme de la creme...
Now I know this bangle is pictured in gold BUT it's completely customizable!!! Every bangle is hand painted (so be sure to allow 6 weeks for production) but they are amazing! You get to pick the color of the bangle, and the color of the polka dots/monogram. I'm seeing a royal blue bangle with red polka dots/monogram. What do you think!? Totally amazing for the 4th right!? Or...how awesome would these have been as bridesmaid gifts! Darn...5 years too late!
Alright Lovies! Have a great weekend and enjoy the sunshine!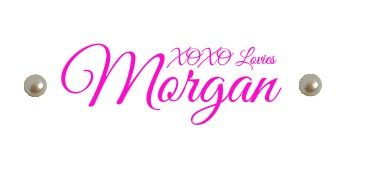 Labels: 4th of July, baby fashion, Blue, fashion, Five on Friday, Red, Stars and Stripes, White