Oh hey brain dead, my name is Morgan, nice to meet you!
What...talking to myself, that's normal right? In fact I think I heard once that it's completely "healthy" for you to talk to yourself as long as you don't answer back. Either way, my head is buried up my ass right now. W has decided that 6:15am was going to be his new wake up time as opposed to the 7am we've been used to for the past 10 months! Can anyone explain that to me!? How is he getting up earlier? It's going in reverse!
Anyways, moving right along! As you might have seen last Thursday I posted an outfit that I'm planning on wearing to an upcoming blogger conference (btw, thanks for all the suggestions...I'm definitely going to go with the tan wedge, I just don't know if they'll be that exact pair. But that's for another day). Well now it's time to get your opinion on another potential outfit. After the conference there will most likely be a dinner and this is what I'm considering wearing. I have this gorgeous Tulle high-waisted, pleated midi skirt that I got on super sale that I usually wear with something tucked into it. However, I figured if there was any time to try a fad out, it would be now. Sooo...I'm considering the crop top. What do you think? Have any of you worn one? Thumbs up? Thumbs down? Sound off with your thoughts now!!
Now it's your turn to link up your muse...BUT...we have really big news to share with you! In order to keep making MWM bigger & better, Annie and I will now be selecting a favorite "muse" from the current week that will be featured the following week. We will contact the "winner" the Tuesday night before the post goes live. Sooo...get posting & sharing because we can't wait to see what you've got! And don't forget to tag Annie and I on IG, FB and/or Twitter. We will be sure to like, follow, re-post, etc... And use the #midweekmuse so we can find you!
_________________________________________________________________________________
~ HOW MID WEEK MUSE WORKS ~
Mid Week Muse is a linkup party every Wednesday. Submit your favorite fashion
related post from that week and link it up here at
Ann Elliott
and
Pampers &
Pearls
. Fellow bloggers and readers are one of our greatest sources of inspiration, and we hope you will join us and share your "muse."
Grab the button below and link back to both of our blogs:
Link up starts on Wednesday at 6:00am EST.
Please help us promote the link up!
Use #MidWeekMuse and be sure to tag us on IG:
Share your post on Facebook and give us a shout out: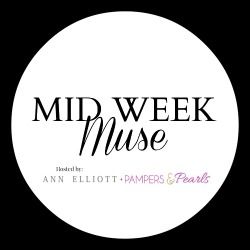 Also linking up today with:
Labels: Asos, BCBGeneration, fashion, GiGi New York, J.Crew, Kristin Cavallari, Lucky, LuckyMag, Mid Week Muse, sbscon, Topshop