We're going straight up old school today and just listing my top 5 favorite things from this week! Ready!?!?
Okay, so I always knew that Target had this Monster Trail Mix (a friend of mine is obsessed with it) but I didn't know they made a Peanut Butter version. Is this new? It says new at the top of the package but I feel like I'm being punked. The new packaging is throwing me off too! Help! My brain is on overload...what is going on?
BTW, this stuff was gone from the cupboard within 24 hours! Beware!
My bestest friend in the whole wide world got engaged last week! AHHHHH! My level of excitement is not measurable. So this has caused me to have a completely irrational desire to play on knot.com and weddingchannel.com all day. I feel like a complete weirdo browsing wedding dresses (since I'm not picking one out for her or me), but I can't help myself! She mentioned what colors she liked, and now I can't stop looking at flowers, centerpieces, & dresses in the hues; it's not right. But I'm also pumped about the amount of drinking & dancing I'll get to do over the next couple months! YEEHAW!
But all joking aside, everything is so fun & pretty...makes me what to plan mine all over again.
Which gets me thinking. What would you do differently if you could plan yours over again? I feel like a question like this could be really beneficial to someone currently planning theirs. I'll go first. I would have 1) gotten a better band; one that I researched more instead of just relying on/believing the wedding planner. 2) I would have gotten a different photographer (one that didn't jump in to some of the photos on the dance floor ruining them - yep). 3) I would have gotten a videographer; it would be really fun to relive that day again. 4) I would have done my hair differently.
But everything else would be the same! I LOVED my shoes and my flowers/centerpieces. I'm still close with ALL my bridesmaids! I loved the meal, the venue, the church, the invitations, the favors, etc... And most importantly, I still love the groom!
I just got the flier in the mail that Patagonia will be having their sale (with up to 40% off) starting next Thursday the 24th. This is when I stock up on whatever I might need for W during the winter. With how much he grows there is always a need for new jackets, hats, gloves, etc... which can get expensive. So I'm always really excited for this! Here are some things that are already on sale that I've been eyeing.
So last year I tried out the Erin Condren Life Planner and admittedly LOVED it; I have no issues with it whatsoever. BUT...I saw this new Kate Spade 2015 Agenda, and I have to have it. The new patterns are amazing; look at that "Bella Bookshelf!" So for this coming year I'm going to try it out and then determine which one I like better. So, stay tuned as I'll be sure to keep you posted as I fill it in! YEAH!
Knot + Bow and Pampers & Pearls are doing a Giveaway!!!!!! YEAH...who's pumped!? Okay, so do you remember the stalactite cuff I wore a few weeks ago? Well, that is what we are giving away! The contest will be done solely through Instagram; it will start at 9am TODAY and end Tuesday at 11:59pm! The winner will be announced next Wednesday on my "Mid Week Muse" post. So head on over to Instagram now and enter...you do not want to miss out on a chance to win this amazing bracelet!
Alright peeps...go have a cold one and enjoy your weekend!!!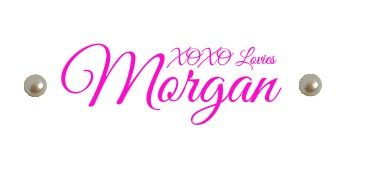 ------------------------------------------
SPONSORS
----------------------------------
Labels: baby fashion, blogger giveaway, family, fashion, Five on Friday, Giveaway, Kate Spade, Knot + Bow Designs, lifestyle, Patagonia, Target