Today I am musing over an entire collection. Yes, you heard me right, a collection! GLAM ROCKS is the Fall 2014 Jewelry Collection from Kendra Scott and it launches TODAY! While in Atlanta this past weekend I not only got my hands on the GLAM ROCKS press kit, but I also got to peruse the new collection before it's release, and let me just say I felt like a fat kid on Biggest Loser being locked in a room with all my favorite foods. My palms got sweaty, I wanted to touch every piece, my eyes were twitching like I was watching a tennis match; It was intense. I kept hearing this voice in my head saying, "my precious." So yeah me & this new collection had a few moments together.
So what is GLAM ROCKS? Kendra was inspired by her Aunt Jo ("a 1970s mover and shaker in the fashion industry") to create this collection that "makes a toast to the fashion, culture and lifestyle of its self-title." The trends she focused on were sequins, fringe, lame', metallic touches, confetti of color, reflective color, etc... One of my favorite parts about this whole collection is the "key words" Kendra focused on during creation...
As you can see below Kendra also worked with new material & techniques (including using colored powder coating applied to beaded chains, using coiled wire, incorporating faceted stones, and mixing metals), and is introducing new designs (colored drusy, crescent stone shapes) and new colors (black iridescent glass, multi-color drusy).
Unfortunately, because I'm writing this on Tuesday night, the collection hasn't officially launched yet and I am unable to put together a collage of my favorite items. However, I did snag a few photos from the event so you can see just how gorgeous everything is! You can also click the link in the first paragraph and it will take you directly to her website/blog where the collection is featured.

And lastly, here are some of my own Kendra Scott pieces that I got and adore! She really is quite talented! Swoon!
Tessa Stud Earring
W Necklace // Tassel Necklace // Bracelet (J.Crew old, similar here) // Batu Dot Ring


_________________________________________________________________________________
Next...I'd like to give a big shout out to Janise from Mama in Heels. Annie and I have selected her as our"Favorite Muse" from last week's link-up.
Janise from Mama in Heels took effortless chic to the next level with her "Muse" last week. We love the neckline on her jumpsuit, and her styling is perfect - right down to the pink lip color. Thanks for the inspiration Janise!
_________________________________________________________________________________
Okay y'all...it's your turn to show us your muse for the week!
~ HOW MID WEEK MUSE WORKS ~
Mid Week Muse is a linkup party every Wednesday. Submit your favorite fashion
related post from that week and link it up here at
Ann Elliott
and
Pampers &
Pearls
. Fellow bloggers and readers are one of our greatest sources of inspiration, and we hope you will join us and share your "muse."
Grab the button below and link back to both of our blogs:
Link up starts on Wednesday at 6:00am EST.
Please help us promote the link up!
Use #MidWeekMuse and be sure to tag us on IG:
Share your post on Facebook and give us a shout out: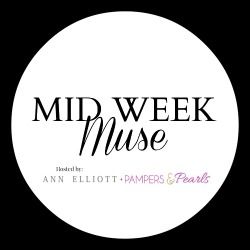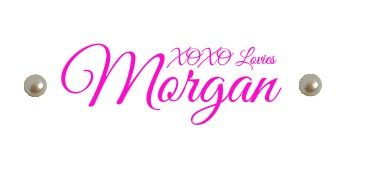 Linking up with:


------------------------------------------ SPONSORS----------------------------------
Labels: fashion, Glam Rocks, Kendra Scott, Mid Week Muse