It's already Wednesday...can you believe it!?
This week I'm musing over personalizations & monograms; I'd monogram my food if that were even possible. A few weeks ago a new business reached out to me & asked if I would take a look at their products and see what I thought. Their name is Match My Monogram and I instantly became obsessed.
Match My Monogram is the original resale marketplace for new or pre-loved personalized items. They say that they "find the one in a million perfect match who will appreciate your unique item as much as you did." Here is a link to a more detailed approach to "how it works", but it's pretty self-explanatory AND genius! You can consign any personalized item and get paid immediately via check or paypal, and/or you can search their website by name, letter, or initials to purchase new or gently used items for yourself. Amazing right? Plus, the prices are so "pocket friendly" that it's hard not to buy something.

*Need more incentive? Scroll to the bottom for a little savvy shopper love ;-)
So I immediately searched for W and his initials as soon as I jumped on the site and found 3 AHHHH-mazing items/deals that I had to have (need vs. want & these were on the need level). The first item is this "W" sailboat shirt & matching swim trunks. Wake ran errands in this outfit all day Saturday and then was able to jump in the pool immediately once we got home; so cute, easy & versatile. Perfect for a 16 month old.
I also got this amazing seersucker W short suit. It is a size 5 BUT I know it'll be the perfect Easter outfit in a few years; an outfit like this I just couldn't pass up.
And lastly, I got this brushed gold "W' charm that I loved. Yes, they have personalized items for adults too! (I also saw this "W' bracelet & "M" laptop sleeve that I really liked, but I couldn't have it all.) Anyway, now I just need to figure out whether to add it to my charm bracelet or gold chain to make it a necklace. What do you all think?
Soo....are you as impressed/excited about this new company as I am? Well I have even more for you to be excited about. Katy @ Match My Monogram has agreed to give ALL Pampers & Pearls readers 20% off from July 9th - August 9th. Use cart code: pamperspearls20. So now it's your turn...get shopping!!
__________________________________________________________________________________
Next...I'd like to give a big shout out to Natalie from East Coast Chic. Annie and I have selected her as our"Favorite Muse" from last week's link-up.
We love Natalie's patriotic looks, and we especially love that she has a look for everyone! From picnicking and playing to dressed up glam, Natalie's "muse" showcased some of the best ways to show the USA some love. And don't forget the little ones - Natalie has some great options for them too. We're suckers for Jon-Jons, smocking and teeny-tiny sandals.
Be sure to stop by her blog & say hello today!
_________________________________________________________________________________
Okay y'all...it's your turn to show us your muse for the week!
~ HOW MID WEEK MUSE WORKS ~
Mid Week Muse is a linkup party every Wednesday. Submit your favorite fashion
related post from that week and link it up here at
Ann Elliott
and
Pampers &
Pearls
. Fellow bloggers and readers are one of our greatest sources of inspiration, and we hope you will join us and share your "muse."
Grab the button below and link back to both of our blogs:
Link up starts on Wednesday at 6:00am EST.
Please help us promote the link up!
Use #MidWeekMuse and be sure to tag us on IG:
Share your post on Facebook and give us a shout out: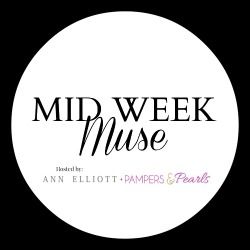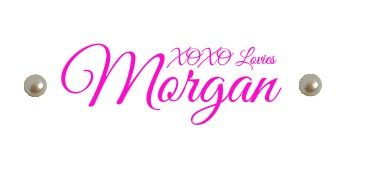 Linking up with:
------------------------------------------
SPONSORS
----------------------------------
Labels: baby fashion, fashion, Match My Monogram, Mid Week Muse, monogram