~ Happy Delayed Monday Lovies ~
As most of you know (especially if you follow me on Instagram) I spent the weekend with some of my dearest friends out at one of their lake houses. This is the second summer we've been able to get together like this and it's really special; something I always look forward to. Therefore, this post isn't so much about "what I wore" as "what I did."
I have so many precious, yet different connections with this lake and area of Florida. A lot of it's importance is something only I can feel or understand, but when I visit this lake it makes me very sad & homesick for the times I spent there with my parents, but at the same time I'm always extremely overcome by happiness and peace because I can feel my mother's presence; this was one of her most favorite places in the world.
With all that being said I had promised myself to take a ton of photos for the blog of me, my outfits, my friends, the water, my family, etc... But then I got to thinking, what is the purpose of my blog? I blog because I love to write & share my passions for life, fashion, family, etc... But, if I am not present in the now enjoying & taking in those important moments of life, then both me and my blog's identity start to fade away. Nothing sets us apart from all the other bloggers & blogs out there, and my one hope about P&P is that when people read it, they hear my voice. They understand that this is like a virtual journal where not everything is photo-shopped or staged. If keeping it "real" is wrong, then I don't want to be right; which rarely happens because I'm a stubborn, know-it-all kinda biotch.
So on Friday night my BFF asked all of us to be bridesmaids in her upcoming wedding. I captured a photo of that (because it's important), but the rest of the night I just wanted to be "present." Well that's a lie! I wanted to post this one photo of us on IG to brag because I was super excited...but otherwise I was totally present.
And on Saturday...I left my phone & camera inside the house during the day. Wake swam in the lake & took his first boat ride. We had lunch at this new restaurant on the lake and I ended up on stage signing "Happy" with the band. *BTW, they weren't really a band, they were more like a honky-tonk version of The Captain & Tennille. It was a glorious day and I would have loved to been snapping/posting away, but then I would have been behind the camera instead of in the moment. Before Wake went to bed though, I was able to get a few pics of him on the dock at sunset. I thought the lighting was so perfect & I always love capturing his joy. And no, he's not always wearing monogrammed shortall's. His outfit of choice for the weekend was a t-shirt & diaper!
Saturday night I sat in a circle with all my friends & our loved ones and we laughed, told stories, drank beers & celebrated Audge's 30th Birthday. I wasn't stressing about taking impressive photos or shots of my outfit (although I did snap a quick one of me sitting in my lawn chair which turned out quite "phallic" because I was using the beer bottle to cover up my thunder thighs. I deleted it). But, I did sneak off to take a quick selfie of my outfit because these are awkward to do in front of people.
The next morning though I decided to post a photo of what I was having for breakfast. But I couldn't just take a photo of my half eaten Cinnamon roll on a paper plate & my coffee mug with drip stains on the side. Ugh! No one would thumbs up that, right!? So I staged this perfect little roll with a sliced strawberry & fresh coffee.
Is this really how my breakfast looked that morning? No. But that's not what matters to me...what matters is that when I look at this photo I remember exactly what was going on when I took it; a bunch of hung over girls sat around a table strewn with mini Mexican donkey decorations & birthday sombreros while drinking water, coke zero, and/or coffee and fighting over the last serving of tater-tots. To me, that moment was as perfect as this photo looked; we laughed about what happened the night before and told jokes about Enrique, Schlong Shoreman, Jacob's ladder, and anything else we could remember. But when you look at this photo you might think how effortless, yummy & nice my sandy little beach breakfast looked. Regardless, & and in a delightful twist, we are both right; this photo is symbolic & beautiful. And after all, that's what it's all about right?
Thanks for the memories girls!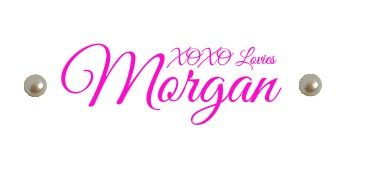 ------------------------------------------Pampers & Pearls SPONSORS----------------------------------
Labels: family, fashion, Friends, Lake Weekend, MODA Monday