I'm not going to lie...I'm exhausted. I was REAL close to taking today off, BUT I'm being featured on "Monday Morning Gossip" with Leeann of Join the Gossip & Kimberlee of I Have A Degree In This and I couldn't disappoint. Anyway, my son has continued to backslide on the sleep. He used to sleep til 7am at the earliest. Then it was 6:15/6:30. This weekend...5:15! 5 F-ING 15!? And of course it was Sunday morning, the morning after my husband and I went on an overdue date night and were up until after midnight. It's like W knew we had been out having fun without him and this was his punishment. So I laid there til 6:15 before I actually went in to get him, but seriously what is going on? Coffee didn't help. Coffee didn't even taste good. Is that possible!? Aren't kids supposed to sleep more the older they get? Help me!
*No joke, at one point today I almost let my husband take an #ootd picture of me for Instagram; I was lying on the couch in over sized pj pants, mismatched socks, a stained t-shirt, and the look of sheer debilitation on my haggard face. That's what real life looks like around here peeps; #thebloglife...#alwaysamommy.
Besides the exhaustion though, we had a wonderful weekend. Friday night we went to the club for a Family Pool Party (outfit selfie below),
Dress // Bracelet // Shades // Hat // Sandals
Saturday we spent the day at Gma & GPa's pool, Saturday night the hubby and I had date night (outfit selfie below),
Top // Necklace // Shorts // Cuff // Bangles // Purse // Sandals
and last night we met up with some of our extended family (who are at the beach on vacay) for dinner. Here is what I wore...
Okay, so I'm slightly obsessed with this new top from eShakti, but I was extremely skeptical at first. I was contacted by them to try out a piece of my choosing to feature on the blog. I almost said no because I had never heard of them before and I thought the name was horrible (and I think the name is very important). The name of a business is the first impression to who they are. My first impression was not good. HOWEVER, once I started looking at their clothing and read about their company I thought it was genius. eShakti

provides design and fit solutions for everyone. They make custom clothing, offering both style and fit customization for women size 0 through 36. Once you find a piece you like you can custom tailor it to fit your needs based on height, whether or not you want sleeves, whether or not you want it short or long, etc... It's like having a personal online designer/tailor. I was/am truly impressed and I encourage all of you to check out their stuff!
Okay lovies...that's about all my brain can handle for tonight. Have a great Monday and be sure to check out my feature on "Monday Morning Gossip."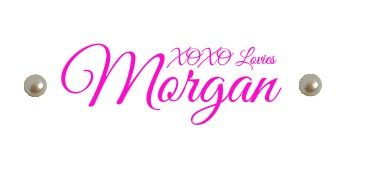 Still Being Molly
Fizz & Frosting
Watch Out for the Woestmans
More Pieces of Me
Rhea Et Cetera
Join The Gossip
------------------------------------------Pampers & Pearls SPONSORS----------------------------------
Labels: eShakti, fashion, Kendra Scott, Michael Kors, MODA Monday, Monday Morning Gossip, Solow, Swara Jewelry, Tory Burch