Did y'all have a fabulous 4th of July? I'm gonna go out on a limb here and say that the majority of you are either still hung over OR need a mini-vacay from your mini-vacay! Either way, we're all suffering from a case of the Monday's! The good news is that probably every "Life + Style" and "Fashion" blogger out there is going to be posting about their weekend outfits today (me included...wah, wah) so what a perfect time to sit back, relax, and Internet shop!
We spent the entire weekend with my in-laws, who I am so lucky to have as I actually enjoy being around them. It's a true blessing! Anyway, it was my father in laws (FIL) birthday so we pretty much spent the whole weekend, eating, drinking, swimming, napping and then eating, drinking & swimming again. On Friday specifically though, we went to the beach and then BBQ'd back at the house in celebration of both FIL & America. Here is what I wore...
Now let me just take a moment here to state the obvious and explain myself; I don't wear a lot of make-up and rarely "do" my hair. I will make myself presentable for weddings, girls nights out, and date nights. Other than that I wear lip gloss and blush (on occasion) and put my hair in a ponytail. So in a lot of my pictures (that my husband so kindly takes) I don't look like your typical style/fashion blogger. This is who I am and one of the reasons I hope people (like you) read my blog. What you see/read is what you get, and if you don't like it you can move along. This bitch is Au natural! Not really...I really do like make-up and pretty hair but I'm just sooo lazy!
So Anyways, back to your regularly scheduled programming.
This is what happens when you're trying to take pics in the backyard with nuggets running around. Love my little man! <3 comment-3--="">3>
Say Hello to my little friend...Sangria!!!
Alright Lovies! Go buy yourself some shoes; I know I just did (wait til you see my new wedges) and that always makes me have a much better outlook on the day! Smoochies and see you tomorrow!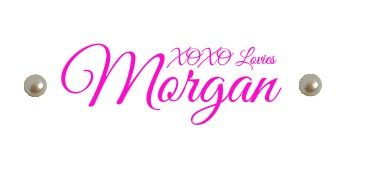 Still Being Molly
Fizz & Frosting
DC in Style
Watch Out for the Woestmans
More Pieces of Me
The Style Record
Rhea Et Cetera
Join The Gossip
------------------------------------------
Pampers & Pearls
SPONSORS
----------------------------------
Labels: 4th of July, Alex and Ani, Amour Vert, fashion, James Jeans, Lucky, LuckyMag, Michael Kors, MODA Monday, Moon and Lola, Tory Burch