~ Good Morning Sunshines ~
Holy Balls...where do I begin about this weekend!? As most of you know I was in ATL for the Southern Blog Society Conference. First off I have to give a shout out to the founders & hostesses; everything was amazing! This was my first blogger conference ever and it was quite an eye opener. I met so many talented & amazing bloggers and learned A LOT. It was a little like being in sorority rush all over again though...you are first judged by the way you dress, and then secondly by how many Instagram followers you have. HAHA! Luckily a majority of the girls at the conference were beyond nice & "finding a seat at a table" was easy peasy!
So first, here is what I wore.
Next, The conference took place at the W Hotel in Buckhead. First we had a nice little buffet breakfast and then headed into the conference room for speakers & networking. We had the pleasure of hearing from Ahology, ShopStyle, and Amy Flurry author of Recipe for Press (BTW LOVIES, you can get 25% off her book!!! Go to www.recipeforpress.com and enter GETPRESS You're welcome!). Then we had the opportunity to meet/network with some amazing companies like Dress Up, Pla Beauty, Asos, and my personal favorite Kendra Scott.
The swag bag was ridic y'all! The whole weekend was filled with an overabundance of gifting, but you can see the loot just from the Saturday morning "coffee talk" above. Links to everything below...
Then Saturday night I met up with some of my new, fab blogger friends for an impromptu rooftop photo shoot and dinner. The great thing about being around other bloggers is that there is never a shortage of cameras and/or people wanting to take photos. However that also means that a good majority of my outfit photos from Saturday night are floating around on other people's cameras. With that being said I will hold off on giving you my Sat PM outfit until a later date, BUT here are some of the fun group shots! We did NOT plan the red, white & blue thing...but I think it's kinda awesome!
Alright y'all I'm pooped! Have a great Monday & I'll see you back here tomorrow!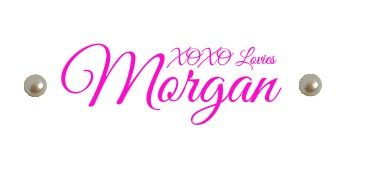 Still Being Molly
Fizz & Frosting
Watch Out for the Woestmans
More Pieces of Me
Rhea Et Cetera
Join The Gossip
------------------------------------------Pampers & Pearls SPONSORS----------------------------------
Labels: fashion, Lucky, LuckyMag, MODA Monday, sbscon, southern blog society