Occasionally I get asked what I feed my son, or what he likes to eat. Food & babies/toddlers can be so overwhelming. From birth you're always wondering when to feed them, how much to feed them, how to know if they're full, etc...? It really is a trial & error sort of thing (which sucks) and every child is different (which can be even more confusing/annoying). However, this weekend before heading out of town for the conference, I actually had to sit down and make a list of everything that Wake can & does eat. This got me thinking that instead of cooking something for you today, why not share with you what my toddler eats. Just so you know, Wake is 17 months old and has been eating pretty much everything on this list since he was about 11 months old. Take that info however you want! But maybe this will give you some new ideas or help you better prepare for the future. If there is something that your toddler eats that is not listed here PLEASE PLEASE PLEASE share it! I'm always looking for new/healthy/easy things to make. Also...I always serve fruit and/or vegetables with every meal so I've added those options at the bottom of every list. Oh, and not everything I serve him is super healthy...so whatever!
Eggo Nutri-Grain Blueberry waffles
Yo Baby -or- Greek Yogurt
Nut Butter on whole grain or Ezekiel bread toasted
Multi-Grain cheerios w/ whole or 2% milk
Homemade french toast or pancakes (

I use a small amount of agave nectar instead of syrup

)
Fruit Smoothie (

you can add a nut butter for protein

)
Oatmeal (

plain or sweetened & with or w/o fruit

)
Scrambled eggs w/ cheese (

these are not Wake's favorite but we're working on it

)
Applegate Farms Sunday Bacon
Cinnamon Roll (w/o the frosting)
Fruit: banana, strawberry, raspberry, blueberry, peach (skinned), nectarine (skinned)
Applegate Farms Great All Beef Organic Hot Dog (

cut very small

)
Cut up Sliced Lunch Meat (Boar's Head turkey or chicken)
Nut Butter & Jelly sandwich
Nut Butter & Banana sandwich
Sides: Goldfish, Wheat Thins, Triscuits, Pirate's Booty, sliced cucumbers, sliced avocado, pickles, applesauce, 2% cottage cheese
Fruit: banana, strawberry, peach (skinned), nectarine (skinned), grapes, watermelon, pineapple, mandarin oranges, pears (skinned), apple (skinned)
Crackers: Triscuits, Wheat Thins, Pirate's Booty
Larabars (

W can eat 2 of these in one sitting. He's obsessed

)
2 % Cottage Cheese (

with sliced tomatoes & a dash of salt, or a drizzle of honey

)
Prunes (

helps with constipation

)
Almost anything you (adults) eat/cook. Leftovers.
Earth's Best Mini Ravioli
Earth's Best Chicken Nuggets
Applegate Farms Great All Beef Organic Hot Dog (

cut very small

)
Chicken & Cheese Quesadilla
Whole Grain/Spinach/Ezekiel Pasta or Quinoa with tomato sauce
Veggies: peas, cooked carrots, sweet potatoes, sweet potato fries, broccoli, edamame, mashed potatoes, corn, zucchini, green beans, sauteed spinach, kale chips
Dessert: frozen mango, frozen pineapple, vanilla frozen yogurt, frozen grapes (cut in half), animal crackers
P.S. I hope this goes without saying, but I am just a mom and this is what works for my son only. I'm not a doctor or nutritionist so take everything here with a grain of salt!
Okay Lovies...that's all I've got. And if you don't have little nuggets yet, save this list for later OR go eat some of it yourself. I usually clean off Wake's plate after every meal as is ;-).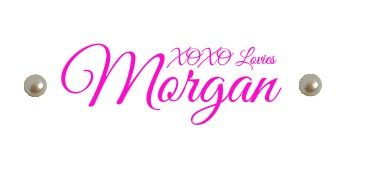 Linking up with:
Style Elixir
The Fashion Canvas



------------------------------------------Pampers & Pearls SPONSORS----------------------------------
Labels: food, Taste of Tuesday, toddler food, toddlers