~ When the Moon hits your eye like a big pizza pie, that's amore! ~
With all due respect to my main man Dino, it was actually the pizza hitting my mouth that was amore! V Pizza, Jacksonville's latest (and greatest) culinary addition has become my newest go-to for Friday night. I know what you're going to say, "OMG are you giving up margaritas!?" Sweet Jesus NO...but V has a Chianti Classico (DOCG) that satisfies my pallet just as much! The hubby and I went there for date night a few weekends ago and were so blown away I had to meet the owners, I had to know everything about this place. When I ate their food it took me straight back to when I lived in Italy. I hadn't tasted such pure and fresh flavors in years. Food is life to Italians, and I gained an immense appreciation for that while living there. And when I took a bite of this pizza...it brought everything back; it was telling me a story...the bells did "ring, ting-a-ling-a-ling, ting-a-ling-a-ling and I sang "Vita Bella."
You can read more about true Napolitan pizza here, but in a nutshell it is a soft & "foldable" pizza crust made with true Italian San Marzano tomatoes, fresh oregano, garlic, and basil, and most importantly...buffalo mozzarella. "The name of the Napolitan pizza is officially recognized and is restricted to only two types of pizza (marinara & margherita) which must meet the requirements set by the specification, that deal with methods for processing and organoleptic characteristics of merchandise and finished products and raw materials derived from and the methods of preparation and cooking." V's pizzas are certified with the true stamp of approval!
So what does all that mean!? Well I got to meet with Angelo, one of the masterminds behind this food, and he broke it down for me! First off, everything is cooked in one of three wood fire ovens (Amore, San Marco, Felice) that were hand made with Mt. Vesuvias clay in Italy. Amore & Felice are set at the highest temp (~900 degrees) to accommodate the pizzas and San Marco is less hot (~600 degrees) for the panini's, wings, etc...
Next, all the ingredients are fresh & imported from Italy; no one else in Florida (or the US for that matter) use these ingredients. My mind was immediately going "cha-ching", but I could tell that the owners of V were not willing to "americanize" their food in order to save a dollar. They believe in their food & restaurant (that was overwhelmingly apparent & refreshing to see) and they want to make sure they are giving their customers the best and most authentic Italian food possible. Plus, because all the ingredients are extremely fresh, there are no preservatives. Even their meatballs (OMG they melted in my mouth - see pictures below) have no bread in them! This food is legit!
The dough for the pizza & calzones are made from 00 flour. 00 flour is the most highly refined flour; it is as soft as talcum powder and is low in protein, bran & germ. Because it is so finely ground it actually has a very low gluten content. Let me be clear though...it is not "gluten free." However, some people with gluten issues who have eaten this have experienced zero issues and found that their system tolerated it just fine. (*BTW...if you have celiacs or a gluten intolerance and are still nervous about trying this dough, V does have a completely gluten free dough made from a rice flour product!) And what's even more neat is that they make all the dough in-house for people to watch; definitely fun for the kiddos to see!
And the list goes on & on:
* Imported Prosciutto (preservative free), Olive Oil, San Marzano Tomatoes, and Buffalo Mozzarella. These are the panini's I got to eat for lunch. Words fail me when I try to describe their flavor! And YES...they are now open for lunch. You can get a pizza, calzone, panini, salad, or wings (and a drink) for $9.95! What a deal!!!!
* Handmade Cannoli's from a personal baker in Brooklyn. VERY IMPORTANT SIDE NOTE! I was not a fan of cannoli's! Bring me a bucket of gelato and we can talk, but I never met a cannoli I liked...until at V's. No B.S. y'all! This is the sweetest & most delicious filling I have ever tasted, and the crust is perfectly crunchy, flaky AND has the faint taste of cinnamon. I died! In fact, the other night I almost stopped by to get two cannoli's to-go. My better (health) conscience prevailed, but the fat kid inside of me cried!
* Oven baked (not fried) wings that are marinated for 24 hours
* Delicious Salads (try the Parma)
* And...there is a full bar next door called Sidecar. According to my husband it has THE best Old Fashion in Jacksonville!
* Oh...and the name "V" has many different meanings/reasons, some I which I was privy to learning; the V is shaped like a pizza slice, V for Vesuvius, there are 5 partners, etc... Neat right?
Y'all...you do not want to miss out on this food; it's a party in your mouth! Plus, if you're like me you're all about supporting local people/businesses. Don't forget that they are open for lunch too AND be sure to tell Angelo that Morgan from Pampers & Pearls sent you!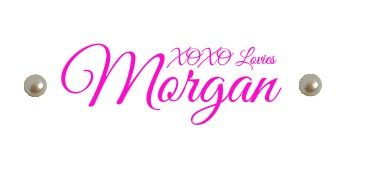 Labels: food, Italian Food, Italy, Jacksonville, Jacksonville restaurants, Taste of Tuesday, V pizza