~ Happy Thursday/Friday Lovies ~
Since tomorrow is the 4th, today is technically like a Friday. YEAH America!!! But, it is still Thursday and we have to focus on what's important; being thrifty shoppers!!!
I've got a new collaboration going with this cute little boutique out of McKinney, Texas called Hippie Chick. When I spoke with the owner Ariele she asked me what my style was and I responded with "chic but effortless." Emphasis on the effortless; like, elastic waistband kinda chic. I swear if Chanel made sweatpants I'd go broke buying every pair! So anyways, Ariele sent me the most amazing palazzo pants (which I'm always a sucker for)! These things are not only super cute for any occasion, BUT I felt like I was wearing my pajamas all day! I wore them today to a doctor's appointment, to Walmart running errands, to lunch, and then outside in the yard while playing with W. They are literally the perfect pant. In fact, I just went on to her website to see how much they cost...and I'm pretty sure they're already sold out! EEK! BUT, fear not, she has a few other pairs in different colors!!
Okay, Okay...so you're probably wondering what any of this has to do with being a Thrifty Shopper! Well...it just so happens that Hippie Chick has beyond amazing clearance items...FOR $10!!! That's right! Everything that's on clearance is $10 no matter what the product is. For example, they have this Tie front Peasant Top in black. It can be worn as shown, sitting normal at the hips BUT because of the way the tie front was designed it can also come a little bit higher and serve as a cute, yet appropriate crop top. Pair it with some high-waisted jeans and you're ready for a night out; perfect for Fall/Winter.
Next is this Maroon dress with Faux Leather Trim. Not only is it really comfy (a perfect drop sheath) but I think this would be a great option for date night or any event over the Holidays. Dress it up with tights, black boots & some gorgeous statement jewelry and you're all set. And again, it's only $10! But the list goes on and on...check it out for yourself!
_______________________________________________________________
AND LASTLY...because I've gotten into the habit of leaving you with a #thoughtforthursday I wanted to share this with you. My friend Shannon (mother of twins) sent this to me & another friend last night because we all have boys. And I have to say, I couldn't have written it/said it better myself! ENJOY!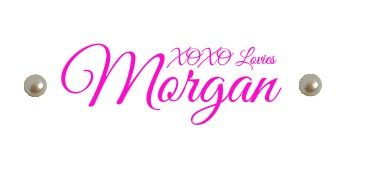 Labels: Alex and Ani, fashion, Hippie Chick Boutique, Knot + Bow Designs, Lucky, LuckyMag, Moon and Lola, Ray Ban, Red Haute, Savvy Shopper Alert, thrifty Thursday