It's that awesome time of year when Nordstrom has their GIANT Anniversary sale. Now, if you're an "insider" (like me) then you have had early access to the sale since July 10th, BUT the sale opens up to everyone in two days on the 18th.

This is the

best

sale of the year because you aren't just buying marked down merchandise from last season, you're buying

brand new

fall merchandise. Amazing right!? But you have to act quick because the prices go back up on August 4th.

Obviously since it's such an amazing sale, the "most wanted" items usually go very fast. So in order to get you prepared (cuz I know you'll be hitting the computer the second you get out of bed on Friday) I've put together my sale "must-haves." If you can't tell...I'm totally digging the two-tone/wear all the time with everything look.
This Alice + Olivia Knit Dress is perfect for every occasion and every temperature. You can dress it up and dress it down with accessories & outerwear; the possibilities are endless. LOVE! I'm also loving this new Kate Spade cross body. The two tones make it versatile enough to wear with an outfit. You know me guys...if you're going to spend the $, it's got to be versatile!! This is also how I feel about this Michael Kors watch...I mean...come on! The gold & silver make it wearable on every occasion with every outfit. It looks a lot like the traditional Rolex but for a lot less money. Hello, fancy & functional! Since I wear so many other baubles on my wrist, it's much easier to not have to match a watch as well!
You know I have a slight obsession with Tory Burch. Her Reva flats NEVER go on sale. If you've ever wanted these classic gold ones (which I wear all the time) now is your chance to snag them at a ridiculous rate. I'm digging these Sunglasses and some aviator ones that are bad-ass too!
Shoes for fall...booties (like these Frye ones) are a must! And who doesn't need Leopard d'Orsay pumps from Kate Spade! Leopard is a neutral people!! How awesome would either of these shoes look with the Rag + Bone boyfriend jeans. I'm really loving the casual color and loose yet feminine cut & hem. These are going to the top of my Fall wish list along with the Kendra Scott emerald drop earrings and Moon & Lola name plate necklace.
So this might be a bit T.M.I. but I only wear Hanky Panky underwear. I received a ton on my bachelorette party and haven't bought another brand of underwear since. I'm obsessed! They are the only thongs I can find that don't feel like legit butt floss, and whatever they are made out of is stretchy enough to last the test of time. I wore mine all throughout my pregnancy (and my ass was fat) with no problem. I like these regular rise the best though...the low rise are just too tiny.
I've listed a lot of neutrals for Fall but I think it's important to add a pop of color too. Love the color of this Vince Camuto clutch. It's very reminiscent of Rebecca Minkoff withoutt the sticker shock (unless you get one her bags, like this, during the sale too!).
Lastly, this Kensie Deer Pillow is perfect for my house; just gold enough for me & rugged enough for the hubby! I want one for every room!
Alright lovies...time to make your Fall wish list and get ready for Friday!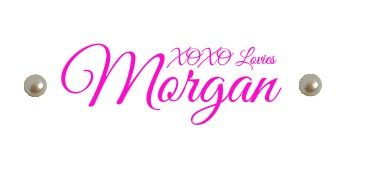 ------------------------------------------ SPONSORS----------------------------------
Labels: fashion, Frye, Hanky Panky, Kate Spade, Kendra Scott, Michael Kors, Moon and Lola, Nordstrom Anniversary Sale, Rag + Bone, thrifty Thursday, Tory Burch