If you read yesterday's post then you know I've been hanging out in the bathroom a lot the past 2 days. It's been over 48 hours and I'm just now feeling myself. With that being said I can finally share with you my "Muse" of the week; KTBee Jewelry. As Katie told me, KTBee seems like "such a simple name but the meaning behind it is my favorite. My dad was a Seabee in the Navy so we were constantly moving and hopping from place to place as a family. No matter where we were or what we were doing, my brothers and I knew we had an entire family and platoon of Seabees behind our backs. These men and women who worked with/beside my dad became like my second family, always looking out for us and accepting us when we were new to port. Even though we do not see each other often now, as some Seabees are now retired (like my dad) or working oversees, we all know that we will be there for each other, no matter what happens in life.
To me that is the greatest thing in the world; to have family that loves and cares about you.
In honor of my Seabees and the ones who have fallen, I decided to commemorate them in my work. It reminds me to be true to my self, honest in my work, and hard working in life." Hence, KTBee.
I was so moved by Katie's story, as well as her gorgeous handmade jewelry, that I couldn't wait to share her work with y'all. Please check out her Instagram page here & etsy page here, and know that everything is hand/custom made.
Now I'm obviously obsessed with all her sea glass work, BUT, she has a new piece that she did with pearl and it's gorgeous...AND she's offered to give it away to one of my readers!! So, hop on over to Instagram today and enter the giveaway to win the "Pretty Little Pearl Necklace." Winner will be picked on Monday!
Good Luck, Happy KTBee shopping, and have a great day!!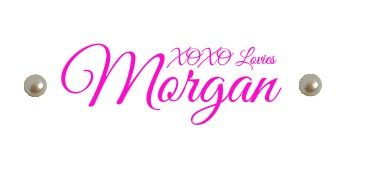 Labels: fashion, jewelry, KTBee, KTBee Jewelry, Mid Week Muse