So as you probably saw yesterday, there are a ton of summer sales going on right now..."out with the old, in the new!" This is great on so many levels because not only are we getting some amazing deals on designers/clothes we love BUT we are also seeing/getting sneak peaks of what's coming for Fall. And this week I discovered FIVE items for Fall that I'm dying over!!!
Fitbit is a wearable

activity tracker device that is wireless

-enabled and measures data such as the

number of steps walked

, quality of

sleep, and other personal metrics. And now one of my favorite designers, Tory Burch, is making a fashion-forward collection of accessories designed exclusively for Fitbit Flex. You can pre-order directly from her site now. Ugh...I'm so excited!
GiGi New York Fall 2014
Gigi has already released their Madison Crossbody (shown above) and Fall 2014 colors. BUT...drum roll...the Fall 2014 Python colors are releasing TODAY!!! The only color they've shown so far as a teaser is the Kelly Green below. Gorg right!? I can't wait to see what they've got for us today; click this link HERE to see them now!
So clearly I'm obsessed with leopard on my feet for fall. I use to think leopard was SOOOO Snooki! However, I think she owns the cheetah/zebra realm of tackiness, so I will choose to love & wear leopard; it's technically a neutral. The Safari Jack Rogers are right up my alley. They're Jacks, which every Southern girl loves, and in Florida I can get away with wearing them into the Fall/cold weather months longer than normal. Now on the other hand, these Matisse Nugent Booties are a little "bold" even for me...but I love them. My favorite pair of riding boots are from Matisse; they are incredibly well made and super comfortable. Plus, I just think these booties would look amazing in the Fall paired with a knee-waisted, flowy sheath dress. And according to Harper's Bazaar, wedges are still very "in."
"We all know Christian Louboutin's story and how he came about creating the most iconic fashion shoe in the world. Well the story has come full circle as Christian Louboutin has now launched the first ever nail polish collection. Taking the iconic shoe and recreating a beautiful ombre nail polish bottle. The top handle is reminiscent of a heel bottom, but sharp and fierce giving this bottle a vixen feel"
I'm torn with this one! It's ridiculously awesome and he's literally taken the red from his shoes and bottled it for us BUT...it's $50! That's a lot of money for some nail polish, especially since I can do some pretty amazing savvy shopping with $50. Oh well...we'll see what happens!
Okay Lovies...have a great weekend!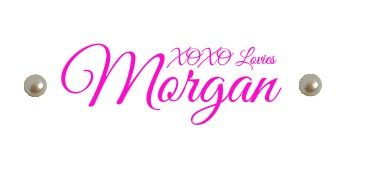 Labels: Christian Louboutin, fashion, Five on Friday, GiGi New York, Jack Rogers, lifestyle, Matisse, Tory Burch