So yeah, I'm moving a little slow today. We went to a happy hour social last night and I drank too much wine; it's sooo sad how old I'm getting. I clearly can't handle my booze anymore, but I'm not a quitter ;-). Anyways, today's Five on Friday is all about planning for Pre-School. Wake will be attending a "MMO" pre-school class once a week this year, and today is orientation. With that being said, here is what I've bought/am planning to buy for him to be best prepared for the year ahead. *Disclaimer - as usual I have only made lists/done the digging for my son because I'm selfish & don't have enough time during the day. BUT, a lot of these items are on sale from stores that have girls clothes; just pick out your own clothes, use the same codes & voila; we all still win!!


I am ALL over the place when it comes to shopping for W. I like to get THE best deals possible, so I usually make a list of what he'll need for that season and then hit up all the websites to compare prices, etc... My go-tos are usually Gap Kids, Carter's, Old Navy, and Mini Boden. Here are my favorites for this fall.
AND...Gap & Carter's are both having sales right now!!! #SAVVYSHOPPERALERT. Gap's sale ONLINE ONLY, now through 11:59pm tomorrow night. Use code: HAPPY and get 20% off your entire purchase! And Carter's sale is now through Wednesday; get an extra 20% off your $40+ purchase with code: SHOP20.
W usually only needs two pairs of shoes at a time; tennis shoes & boots (in the winter) or sandals (in the summer). Here are my favorite boy shoes for Fall.
Carter's // Clarks
First, I'm obsessed with these baby "Desert Boots." My husband has a pair and I love whenever they make adult clothes in miniature sizes. The Clarks are really expensive though...even for a toddler!! So, I found these similar boots from Carter's for 1/2 the price! I think this is a no-brainer! Another #SavvyShopperAlert!!!
W's pre-school has very specific requirements when it comes to what the children need to bring/eat, etc...(which I'm assuming most schools do). For example, everything needs to be labeled with their name, including his diapers. So the first thing I'll be purchasing is a Sharpie ;-). Pottery Barn Kids has "back to school" deals right now, including free shipping on all backpack & lunch bags, which are also all on sale.
Train // Camo
I wanted to get W the lunch bag with the "choo choo train" on it because he is currently obsessed with anything Thomas/train related. However, I got talked into buying the blue camo one instead because it is "more practical for long-term lunch time use." Really I think my husband just wanted W to have a camo lunch bag. Oh well, they're both cute and his name is monogrammed on it so I consider that a split victory. ;-)
I don't think there is anything cuter then a little kid carrying a backpack that is the exact size of their body...it cracks me up! Although Wake isn't big enough to carry his own backpack yet, he still needs something to schlep everything to & from "school" in. Enter my favorite backpacks...
1 // 2 // 3 // 4 // 5 // 6
Again...I would loved to get him a Thomas or Mickey Mouse one, but I'm also overly practical AND I kind of like the traditional bags.
To me these are the items that every parent/teacher of kiddos should have on hand to survive the year!
1) Lysol Disinfecting Spray - Do I really need to explain this one...or even #2 for that matter?
2) Lysol Wipes - Wipe down everything! Your child, the car seat, the door handles, etc... Germs are one thing, but kid germs are a whole other species.
3) Boogie Wipes - I have to admit, I was a complete hater about these things at first. I couldn't believe that people would pay extra money for a "wipe" that was entitled boogie. I just assumed they were like regular wipes. Boy was I wrong. These things are amazing! Soft, gentle, perfect for all runny, stuff, gooey noses, hands & eyes!
4) GoGo Squeez - These & the Larabars (#6) are my favorite go-to snacks for W. They are easy to take with you/use anywhere, and they are healthy options. Wake's personal favorite is the apple-mango mixture. He'll have one of these in his lunch box every week.
5) Character Band-aids - something to smile about when they get a boo boo. Plus, if you start signing the Mickey Mouse Clubhouse theme song while putting the band-aid on, they'll forget all about the pain ;-).
6) Larabars - vegan, paleo, dairy free, gluten free, etc... These are the best bars on the market and W LOVES them! He will eat two in one sitting; apple pie is his favorite. I'll send these with him for snack time because they are loaded with protein and goodness. These are usually found in the health care section of the store...near the vitamins.
7) Personalized Cup Labels - As I said previously we are required to label everything so these personalized rubber bands are perfect. I found this particular style on Etsy; 3 bands for $8 was the best deal I could find!
8) Lunch bag bento box - W is not allowed to have plastic bags at school (too hard for all the teachers to go around & open, etc...) so all his food has to come in a bento box.
Okay Lovies, I'm still nursing that headache from last night, so I think it's time for a little "hair of the dog." HAHA...have a great weekend!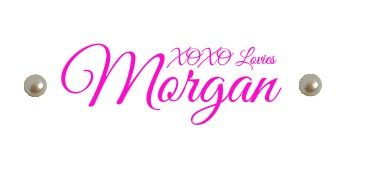 Labels: baby fashion, Carter's, fashion, Five on Friday, Gap, Mini Boden, Patagonia, Pottery Barn Kids, Savvy Shopper Alert, Superga, The North Face