How are we doing today? Hopefully you're enjoying the fact that it's not Monday, and you have a nice cup of coffee (or other pleasing drink of choice) in hand. Today I decided to share with you a quick, easy & extremely yummy dessert; No - Bake Oatmeal, Chia, Nut Butter Bars. I originally got this No-Bake Oatmeal Peanut Butter Bar recipe from Simply Gloria, but in true P&P fashion I had to make some changes. Below you can find my own new & improved version.
1/2 C milk (I used 2% instead of whole)
1/2 C creamy nut butter (I use sunflower butter. It's Paleo & really yummy but you can use whatever you want)
3 3/4 C old fashioned oats/oatmeal (Do not use the quick 1 minute kind)
1 1/4 C dark chocolate chips (you can use semi-sweet if you prefer)
1 - 2 T Chia Seeds (depending on personal preference)
Directions:
1. Melt butter in a large sauce pan on medium heat.
2. Once the butter has melted, add the sugar, milk, vanilla, and nut butter. Whisk until combined.
3. Turn the heat up to medium - high and bring the mixture to a boil for 4 minutes, while continuing to whisk.
4. Take the sauce pan off the heat and add the oats & chia. Stir until combined.
5. Spread the mixture evenly in a lined 9x9 inch baking dish. (no need to spray)
6. Immediately sprinkle chocolate chips on top of the oats mixture. The heat from the oats will start to heat up the chocolate chips & melt them. Within about 5 minutes, the chocolate will be ready to spread across the back of the spoon.
7. Allow to completely cool before cutting in to squares.
*Cook Time: Approx. 16 mins
So as you can see, I've made a few healthier choices (chia, 2% milk, sunflower butter, etc...), which is not only better for your internal monologue when you're trying to decide whether or not to have a 3rd piece, but it also gives people who suffer from peanut allergies the chance to taste something super scrumptious. Also, please know that I am no Barefoot Contessa; more like the Barefoot Messa (I legitimately had wet hair & a crusty old macaroni noodle stuck to the bottom of my foot while making these)! So anytime I can find something that is easy to make, affordable, and takes no more than the 15 minutes I have between loads of laundry, showering & W's nap, I'm ALL about it! And more importantly, I'm all about sharing it with you! I hope you & your family/friends enjoy!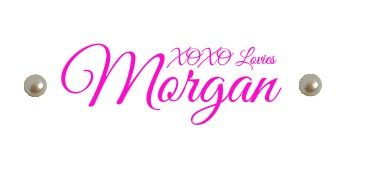 Labels: Chia, dessert, food, No-Bake, Oatmeal, Peanut Butter, recipe, Taste of Tuesday