How was your weekend? And no, really, how was your weekend? I love hearing/seeing what my readers do so please feel free to message me below (I read them ALL) or follow me on Instagram and share your thoughts on my photos throughout the weekend. One of the many things I love about social media is the ability to connect with anyone, anywhere in the world.
Anyways, our weekend was full of football...are you shocked!? Friday night we went to our favorite Mexican restuarant for dinner because I was craving a margarita; another shocker right!? I swear I'm so predictable it's probably either really boring to read or really dangerous if someone decides to stalk me! Then Saturday we spent the day at our friends who were having a party for the Gator game. Wake was incredibly well-behaved; rolled around on the ground a lot with their dogs and was really interested in the game considering he's only 19 months. Anyways, the game was a total bummer!! The first half was such a pump fake; there were tons of high fives and excited screaming...and then the second half was just sad. Outfit wise, it was raining on and off all day so we couldn't take any photos, but I created a style board for the second #FloridaFashion installment instead.
And if you follow me on IG you probably saw that I ran around in my wellies Saturday afternoon too (pic below); it was the only way to get from the car to the house carrying pounds of mac n' cheese without slipping. And yes, like an old lady I carried my sandals in my purse ;-).
Then Sunday we went with the fam to the Jaguars game for our regular season home opener. Like with the Gators we were hopeful for a good game...but unlike the Gators it was apparent within the first quarter it might be brutal. Oh well! We tailgated for a bit with W, which was super fun! He played cornhole for the first time and was completely captivated by all the people & music. And really, when it comes to the Jags, win or lose I just love spending Sunday with my family in a fun environment.
And of course...here's what I wore!!
Okay Lovies...that's about it for my weekend...although I think that's plenty! Hope you all are enjoying surviving your Monday, and we'll see you back here tomorrow.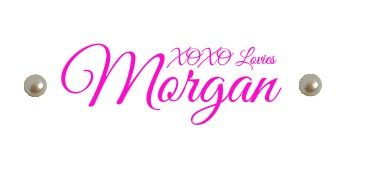 Still Being Molly
Fizz & Frosting
Watch Out for the Woestmans
More Pieces of Me
Rhea Et Cetera
Join The Gossip
B Loved Boston
Dateless in Dallas
Labels: fashion, florida fashion, gameday gear, gators, jaguars, Lucky, LuckyMag, MODA Monday, style board