~ Holla ~
How ya doing!? I don't know what's going on recently but I've been on a "pampers" focused role with the blog. If you don't have kids and are losing patience with not seeing the "pearls" part, fear not, the sultry fashionista in me will return very soon ;-). But if you have kids I hope you've been enjoying some of my recent posts. You know what they say, when it rains it pours, and recently there has just been so much to share with everyone about new toys, tips and now....TRADE!!!
If you live in NE Florida/SE Georgia this post is for you!! *(If you don't live anywhere near/around here please google "Children's Name Brand Consignment Event" for your area. I KNOW something similar will pop up for you.) I have two words for you WEE TRADE. Wee Trade is North Florida's Best (yes, it's been voted best) Children's Name Brand Consignment Event and it starts TODAY!!! You can shop whether you consign or not, and it's offered twice a year in two different locations in the NE Florida region. There is a plethora of new & gently used clothes, furniture, toys, bedding, accessories, blankets, Halloween Costumes, shoes, etc... at 50% - 90% off retail.
This is only half of the store looking over towards the boys clothing...the other half is all strollers, cribs, & girls clothing!
The girls clothing aisle sized newborn - juniors!
Wee Trade also offers you an easy way to make money by selling your children's gently loved boutique, name brand & high end department store clothing & shoes. Just follow the directions here and learn how you can earn money while selling some of your children's outgrown smocked, appliqued, monogrammed, name brand & designer clothes. Baby equipment, large toys, furniture, popular toy items & American Girl/Bitty Baby items are accepted too.
"Help the environment by recycling your children's items, make some money and save a great deal too! When shopping with [Wee Trade] you will find the unique experience of fine children's clothing for a fraction of the price. You do not have to dig through the junk to find the treasures since [they] accept only name brand, quality items!"
Hello Uppa Baby stroller!!!
Tons of awesome Pack N' Plays
One entire rack of nothing but Matilda Jane clothing!
I wanted to share all of this with you for the first/obvious reason that it's a perfect Savvy Shopper Alert. BUT, from personal experience, I have the best luck shopping AND consigning with them. Two years ago when I was pregnant with W a friend of mine told me about this sale. She told me that because I was a first time parent I could get a special pass (click here) to shop the sale early before it opened to the public. I thought that was the coolest thing ever! So my Mother-in-law and I (First time Grandparents can get the pass too) went to the sale and were completely overwhelmed with not only the amount of stuff but also the quality of everything. At the time we did not know the gender of the baby (we're the crazy ones that waited) so I didn't buy anything for fear of the unknown. However, I immediately went home and signed up for the next sale (6 months later) because the first time parent pass works as long as your first child is under 1!!! And lets just say I went a little crazy at the next sale! I left there with a laundry basket full of clothes & new toys. I got Wake new Gap khakis,
appliqued Jon Jons, a fleece vest from Gap, Angel Baby Saddle Shoes, a Vive Le Fete plaid smocked long-all for this year's Christmas, etc..., etc...
And this year I get to shop the early sale because I consigned items. I'm obviously not included in the first child sale anymore (sad face), but Wee Trade offers early sales times to anyone who consigns 5 or more items and/or volunteers to work shifts; which is just as awesome of a deal and totally worth it.
SOOOOOO...do yourself a favor and head on over to 6271 St. Augustine Road, Near UF pediatrics, Dupont Station, Between San Jose Blvd. & University. The sale starts today and goes til Saturday the 13th at 4pm. Even if you don't have kids this is the perfect place to stock up on really great stuff for pregnant friends, nieces, nephews, grand kids, etc...
Enjoy & be sure to tell them Pampers & Pearls sent you!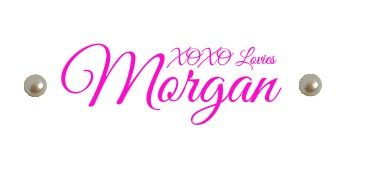 Labels: baby fashion, fashion, thrifty Thursday, Wee Trade