Are you getting ready for Halloween!?!? I'm so excited for Friday already...yes, I know I have issues! In preparation for this super fun holiday we will be having a Halloween Fun Fact of the day! First up..."

The first Jack O'Lanterns were actually made from turnips." Now you can't say you didn't learn anything today!
Okay, so this weekend NAS JAX hosted the Air Show, which is big doings!! All week you can hear them practicing, and then on Saturday & Sunday the planes actually "perform." So the hubby and I took Wake down the road to an Air Show BBQ on the water and had the most perfect view of the events. We watched an F-22 (I think), Fat Albert (a C-130 T Hercules plane that
carries spare parts, equipment, and support personnel between shows for the Blue Angels) and all six blue angels perform. It was amazing!!! W, bless his heart, was so overwhelmed; the
noise was so loud that he started to cry, but he thought the planes were so cool that he was also simultaneously clapping & saying "good boy." Sweet little nugget.
So the hubby offered to bring the camera to take pics of my outfit for Moda Monday, but I decided that today needed to be family day; I wanted to be 100% present with my family and not worrying about lighting, angles & scenery. It was a bit freeing, but now that I'm sitting here writing this I'm a little annoyed because my outfit was really cute. However, I went ahead and created a style board of my outfit for you to check out anyways. I think it's perfect for any weekend outing with the family in mild weather.
1 // 2 (

my necklace was from Anthro, but this KS one is very similar

)// 3 // 4 // 5 // 6 // 7 // 8
______________________________________________________________________________________________
Now the few photos I did take this weekend were the ones of my little nugget sporting his Halloween PJs; can you handle!? Today is the Halloween PJ Link-Up and I always love seeing all the tots in their precious jammies.
Tickles from daddy
SPOOKY....
Wake's PJs are now sold out, but THESE are very similar
Alright Lovies...Have a wonderful Monday and eat ALL the candy you can get your hands on ;-).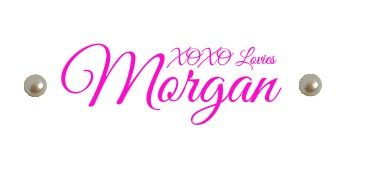 Linking up with:
Still Being Molly // Fizz & Frosting // Watch Out for the Woestmans // More Pieces of Me // Rhea Et Cetera // Join The Gossip // B Loved Boston // Dateless in Dallas // Fashionably Employed // Cha Cha the Fashion Genius // Not Dead Yet Style
Labels: baby fashion, family, fashion, Halloween PJ Party, MODA Monday