As promised today's post is all about the Nordstrom St. Johns Town Center Opening Gala that I attended last Wednesday night. The event, "entirely underwritten by Nordstrom, raised $105,000 for the Cathedral Arts Project, Junior League of Jacksonville and Wolfson Children's Hospital.
*The Cathedral Arts Project enriches the quality of life in Northeast Florida through unleashing the creative spirit of young people. By providing access to instruction in the visual and performing arts, the Cathedral Arts Project empowers under served school-aged children to succeed in all areas of their lives.
*The Junior League of Jacksonville is an organization of women committed to promoting voluntarism, developing the potential of women, and community improvement through the support and leadership of trained volunteers.
*Wolfson Children's Hospital delivers comprehensive patient- and family-centered care to the region through education, research and child advocacy. Wolfson Children's hospital serves all children, regardless of the family's ability to pay. "
A sold-out crowd of more than 1,400 guests (including myself - holla) were the first to shop the new two-level Nordstrom store while enjoying delicious hors d'oeuvres, buffets, cocktails and live entertainment. We munched on a "combination of comfort food, hors d'oeuvres and desserts from Catering by Lix. Highlights of the evening included mini crispy fish taquitos, mini BLTs, rosemary grilled shrimp, two-bite Florida lobster rolls, skewered sushi, and barbecue chicken sundaes." There were also drink carts throughout the store with mango and basil mojitos, orange thyme soda, peach sparkling lemonades, Sofia sparkling wine, and Patron mini margaritas. "Chocolate pots de crème, s'mores with flavored marshmallows, assorted cheese cake pops, filled donut holes, French macaroons, apple caramel and Georgia peach pie pops, and white chocolate-covered Oreos added a sweet finish to the evening."
One of the coolest things (I thought) was that all the mannequins were live for the evening and they were "wearing some of the season's hottest looks from Tracy Reese, Elizabeth and James, Diane von Furstenberg, Kate Spade New York, Ted Baker London, BOSS Hugo Boss and John Varvatos STAR USA, all available at Nordstrom St. Johns Town Center." The music was provided by The River Town Band and DJ Skip throughout the event, and as we left for the night, we received a floral bouquet from Glenn Certain Floral as a thank you from Nordstrom for attending. So yeah...the evening was beyond amazing and I was really proud of Jacksonville for coming out to represent. It was by far the best event I have attended in Jacksonville to date.
Okay...now let's get to what today is all about...what I wore!
Of course while trying to take photos I got side-tracked by the adorable orange & blue baby boy sneakers

And of course I had to end the "shoot" with a super special HOORAY in the accessories section (purses are in the way way) because I am beyond excited to have this store in Jax. Woop! And I would lastly like to give a shout-out to my friend Lauren who has become my go-t0 photographer the past couple months; her help & support has been amazing & greatly appreciated!!
Okay, h
ave a great day lovies!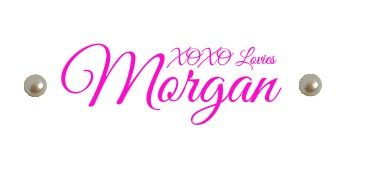 Linking up with:
Still Being Molly // Fizz & Frosting // Watch Out for the Woestmans // More Pieces of Me // Rhea Et Cetera // Join The Gossip // B Loved Boston // Dateless in Dallas // Fashionably Employed // Cha Cha the Fashion Genius // Not Dead Yet Style
Labels: Christian Louboutin, Diane von Furstenberg, fashion, Gala, Lucky, LuckyMag, MODA Monday, Nordstrom, Nordstrom Jax, YSL