So I did it again...another Friday with a half-ass post. But I always work so hard putting together the first four posts of the week that sometimes I get a little burnt out. Plus, I am also all about living in the moment and making sure that I stay grounded with this whole blogging thing, so when my SIL made an impromptu visit to Jville last night with my niece, I thought hanging with them trumped writing a post. Sorry ;-/.
BUT...I have a great announcement for anyone living in the NE Florida/SE Georgia area that I wanted to make sure I shared. Phase III of the St. Johns Town Center is having it's official opening tomorrow at 10am. As most of you know I attended the Opening Gala for Nordstrom on Wednesday night (which was beyond amazing! Details from that will be up on Monday), and now it's time for all the the other stores (like DISNEY) to officially open to the public. And yes, I said The Disney Store. "The Disney Store will celebrate the grand opening of the newly-designed store at St. Johns Town Center in Jacksonville, Florida on

Saturday, October 11, 2014

. St. Johns Town Center is one of several newly-designed Disney Stores to open across North America in 2014, offering interactive and magical experiences for Disney fans of all ages. The first 500 Guests to attend the opening celebration will receive a free gift and an opportunity to meet Mickey Mouse and Minnie Mouse in Phase lll Plaza from

noon to 4 p.m.
The Disney Store at St. Johns Town Center will create 'Magical Moments for Guests of all Ages' through storytelling neighborhoods featuring a Disney Princess Castle, magical trees, and the Disney Store Theatre featuring the latest Disney entertainment, as well as a custom skyline with iconic Disney storytelling scenes and local landmarks."
Y'all! I am so excited about this store. My son LOVES Mickey Mouse Clubhouse and I can not wait to take him there to see all of the new interactive experiences. Plus, if you are one of the first 500 guests, you get a free gift; which Wake got a sneak peak of, and if you are a big Mickey fan, your kid will freak out!!
Okay...so again...here is all the fun information you'll need for your little ones. Seriously, this is an opportunity you don't want to miss.
Saturday, October 11, 2014
10 a.m.

– Disney Store Opening Ceremony where one lucky child will be invited to "Unlock Imagination" and the first 500 guests will receive a free gift.
Noon – 4 p.m.

Meet and Greet with Mickey Mouse and Minnie Mouse in Phase lll Plaza. Guests are encouraged to bring their cameras.
Okay Lovies, have a great weekend and be sure to post lots of pics if you're at the Grand Opening!!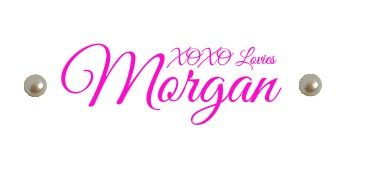 Labels: Baby, Disney Store, family, Grand Opening, kids