~ Happy Trick-or-Treat Tuesday ~
Today we are going to "treat" ourselves with two very yummy, healthy, seasonal recipes. First...our fun fact; "

Fifty percent of kids prefer to receive chocolate candy for Halloween, compared with 24% who prefer non-chocolate candy and 10% who prefer gum." Interesting...what's your favorite candy to receive. Mine are sour patch kids or Reese's peanut butter cups!
Okay, well now that our mouths are watering lets dig in. Today I have a Spaghetti Squash and Tomato Bake for you from Pics Hut that is tasty & a perfect meatless Monday option, and then because it is Hallo"week", I also made gluten free flourless pumpkin cookies from My Whole Food Life. These cookies are so easy (and scrumptiously gooey) that you're going to laugh!
Spaghetti Squash and Tomato Bake
Ingredients:
* About 3 C cooked spaghetti squash. (

See how to cook it below***

)
* 2 large garden tomatoes sliced
* Garlic powder, onion powder, dried basil, dried parsley for sprinkling
* 5 oz shredded Mexican cheese blend (separated)
* Fresh Basil for garnish
Instructions:
* Preheat the oven to 350 degrees.
* Spray a 11x9 casserole dish with non-stick spray.
* Spread about 1 cup of spaghetti squash on the bottom.
* Top with 1/2 of the sliced tomatoes. Sprinkle with kosher salt & spices.
* Top with 1.5 oz of cheese
* Add another layer (1 cup) of squash, then the rest of the tomatoes, spices and another 1.5 oz of cheese. Top with the final cup of squash.
* Top with the last 2 oz of cheese and sprinkle with spices one last time.
* Bake for 30 mins uncovered.
* Top with some fresh basil and Enjoy!
***
Heat the oven to 400°F and arrange a rack in the middle. Cut the
squash
in half lengthwise and scrape out the seeds. Brush the flesh with 2 tablespoons of the oil and season generously with salt and pepper. Place the
squash
halves cut-side up on a baking sheet and roast until fork tender, about 50 minutes.
____________________________________________________________________________
Flourless Pumpkin Cookies
Ingredients:
* 1 C cashew butter (I used sunflower butter)
* 2 T chocolate chips (I used dark chocolate)
Instructions:
* Preheat oven to 350.
* In a food processor, mix all the ingredients together except the choc. chips.
* Once everything looks well combined, add the chips and pulse a few times to mix them in.
* Place the mixture in the fridge for 20 mins so the mixture can firm up enough to scoop.
* Once the mixture is firm enough, drop cookies on a lined baking sheet.
* Bake for 12 - 14 minutes.
* Wait until the cookies are completely cooled before removing from sheet and storing in an airtight container.
* Store cookies in the fridge. They should last at least a week or two. You can also freeze them for longer storage.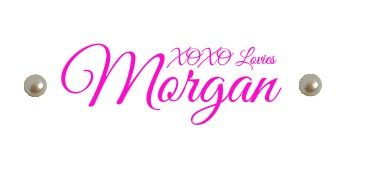 Labels: flourless, gluten free, Pumpkin Cookies, Spaghetti Squash Bake, Taste of Tuesday