~ Happy Thursday Lovies ~
It's definitely looking more like fall around here, but Mother nature needs to take her lithium because one day it's colder than a dead witches titty outside and the next day it's hotter than Hades' crotch. Sorry for the body-part humor, but I'm a visual learner and these analogies just make sense in my sick head. In all seriousness though...I'll leave the house in jeans, boots and a jacket, and be peeling layers off in a muggy haze by noon. So needless to say I'm dying to pull out the big wool sweaters for some true chill but that's just not how it necessarily works in Florida. But fear not, I have found the most perfect lightweight knit sweater from Rosie True AND I'm writing about it today because the price is really quite "savvy" considering how comfy & chic it is.
This classic sweater by Kerisma is a definite go-to for this Fall layered over everything from leggings to denim. It has a deep-vee neckline (not too deep to wear a normal bra), single front pocket, half dolman sleeves, and a slouchy over sized fit. It's ultra soft and the relaxed fit is EVERYTHING I was looking for in a seasonal transition piece. PLUS...it comes in Taupe (shown), Gray, Navy, Baby Pink & Black!
Rosie True, by the way, (named after the owner's grandmother) is a gorgeous boutique that originally launched in the heart of the San Marco neighborhood in Jacksonville, Florida and has since opened a second store in Jacksonville Beach. They "carry emerging and classic designers while offering affordable frocks for every aesthetic, hand-picked items for every season, and tastefully selected shoes-of-the-moment. A unique blend of luxury and casual, hip and flirty, Rosie true is THE destination for style." I'm really excited to be teaming up with them this Fall/Winter to bring you some of their phenomenal pieces, so be sure to check back next week for our Thanksgiving Look book. Plus, the best part is that they have a phenomenal online presence ensuring that all of my readers, whether near or far, have the chance to snag their fabulous items. Holla!!
Have a great Friday-Eve lovies!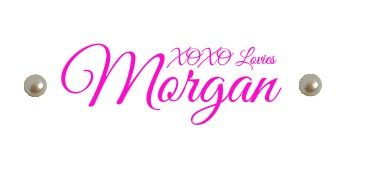 Labels: Fall, fashion, Lucky, LuckyMag, Rosie True, style, thrifty Thursday, transitional