~ Happy Thursday Lovies ~
We are officially ONE WEEK from Christmas!!! I'm getting so excited! Other than small stocking stuffers, I've bought all our presents which makes me so happy because one of the things I love most about Christmas is giving. I love giving gifts, hope & cheer; it doesn't take much to instill the Spirit of Christmas in people. Two Monday's ago my mother-in-law and I attended this awesome Women's Christmas Brunch at a local church and had the opportunity to listen to Courtney DeFeo speak. She is the creator of ABC Scripture Cards & the "Light 'Em Up" program, as well as the author of "In This House, We Will Giggle." She is so full of love for the Lord, but her message to us was to love people by letting the light of the Lord shine through us. Her "Light 'Em Up" program is beyond amazing and inspired me this Holiday season. You can read more about it here, but I decided to jump on the band wagon! I would love to share with you all the things I've done and how much joy I've gotten out of watching people's reaction after "lighting them up", but that's not what this program is about. As Courtney told us (and also why St. Nick became canonized), it's not about getting the attention or notoriety. It's not about bragging how "kind" you are, or showing off...it's simply about giving & bringing joy in the name of the season. I know too many people who are motivated in their actions by what they hope other people will think...and it disgusts me. Do things because they satisfy your heart & soul. "Light 'Em Up" because that's what God would want. Join me won't you!
And to continue on this concept of giving (and savvy shopping), I have my last Holiday Gift Guide of the season. Don't want to break the bank? Looking for something to buy your friend, co-worker, distant relative, etc...? Here are some great ideas for under $50 that will put a smile on anyone's face!
1) Rodan + Fields Lip Shield // 2) Garrett's Popcorn // 3) Essie Russian Roulette // 4) Capri Blue Aloha Orchid Candle // 5) GiGi New York Tassel Key Chain // 6) Stacy Brown Designs Bangle // 7) Moon and Lola Charm Necklace // 8) Aveda Hand Relief Lotion // 9) Bobbi Brown Lip Trio // 10) Megan Lee Designs // 11) Cards Against Humanity // 12) Tory Burch In Color
Enjoy & Happy Shopping & Happy Giving!!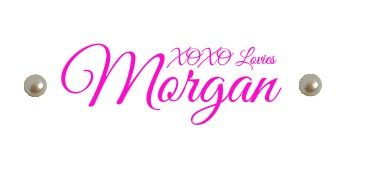 Labels: Christmas, fashion, Gift Guide, gifts, Holiday Gift Guide 2014, thrifty Thursday