~ Happy Friday Everyone ~
I hope this post finds all of you on the East Coast staying warm! I drank more coffee and green tea (with agave & lemon ;-) yesterday than I have in...well I can't remember. It seemed like no matter what I wore (and I swear my ass was dressed like an Eskimo), I just couldn't get warm enough. There were only two things I wanted to do yesterday; sit under my hairdryer all day or hide in my bed under all the covers. And obviously it goes without saying that neither options were feasible. Yesterday really took me back to growing up in Michigan (yes, that's where I grew up). Your body reacts so differently to the cold and I'd honestly forgotten about how to dress/prepare for it. I'd forgotten about how dry everything gets; including your skin. So today I thought I would share with you my top five favorite beauty products for winter!
Now as you can see below I have laid out all my favorite beauty products, so if you have a question about something that I don't mention just comment below and I will get back to you ASAP.
1. Day & Night Moisturizer/Serum:
Your skin loses so much moisture when it's cold out. As if the pale skin wasn't enough, the dryness adds the perfect amount of haggard to our faces; it's awesome! So I know it's super important to keep your skin hydrated, just like your body. During the day I put on a heavy dose of my favorite R+F REDEFINE Triple Defense Treatment. I have pretty normal skin and this stuff keeps me hydrated all day. Then at night I use the R+F night renewing serum capsules (in blue). It's like face butter; it feels & smells divine. I can feel my whole face saying, ahhhhhh when it goes on!
*On a side note, the silver capsules are for your lips. You apply it at night and it helps with the lines around your mouth (from smoking, age, or drinking out of a straw too much) and also keeps them moisturized during the cold night air.
2. Base
After applying a corrector & concealer (there are so many good ones on the market) I use the Bobbi Brown BB Cream. Yes it has SPF in it (which is not necessarily needed right now), but I love it because it

perfects my skin in five ways: "it covers imperfections and evens skin tone; draws moisture to skin; brightens dullness instantly and over time; helps reduce the look of wrinkles." If that's not exactly what I need during the winter, then I don't know nothing! It has "skin-quenching emollient" in it that helps hydrate my skin. Hello! This is a no-brainer to me. AND...a little bit goes a long way so you are getting some major bang for your buck!
3. Cheek
Perfecting the cheek is a tag team effort in the winter. In the summer months your natural tan adds the perfect glow; you can get away with zero to very little blush. In the winter you must evenly and meticulously (in my humble opinion) apply bronzer, blush, and then shimmer. I usually start with the bronzing powder first on the face (tutorial here). Then during the winter I use the Pot Rouge (just on the apples of my cheek) because it is more hydrating and stays on longer. And then I finish with a light dusting of the Shimmer Brick Compact just over my cheekbones...right where the light will naturally hit them. Voila...you're a beacon of glowing light in the dismal, dingy winter.
4. Eye
I love the Naked 2 compact because all the colors are perfect for Fall/Winter; gold, brown, grey, purple, etc... No matter what time of day it is OR what mood you are in, there are appropriate colors for you to use. You can search Pinterest for some great ideas on how to mix/match the colors.
5. Lip
Lastly, the lips! If there is one thing I can't stand being dry, chapped, peeling, etc...it's my lips! I am the queen of glosses, sticks, stains and ointments. I have three (yes three) different chap sticks next to my bed, four different glosses at the bottom of my purse, and an entire pouch full of lipsticks. #Obsessed! But, my favorite winter colors are my new Bobbi Brown lip gloss in Plum Gold and my Nars Dragon Girl Lip Pencil. Not only are they gorgeous colors alone, but I sometimes add the plum gold gloss on top of the dragon girl to create a really bold & stunning color for night time. BUT...color aside...my most favorite lip gloss of all (and one I've raved about before) is Aquaphor. I've known family members to schmeer this stuff all over their face before skiing as a way to avoid wind burn. I use it on Wake's bum when he has a rash & it relieves it immediately. I use it on my cuticles & hands to cure dry, cracked skin. I use it on my lips to not only hydrate but also give them a perfect little sheen. This stuff is miracle goo and it should be in every woman's beauty closet!
Okay lovies...so that's about all I've got on the beauty front. I'm going to go jump in my warm bed and apply some night serum & aquaphor ;-). Have a great weekend!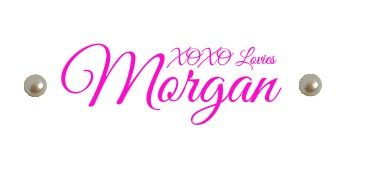 Labels: beauty, Bobbi Brown, Five on Friday, must haves, Rodan + Fields