~ "Well Hello Dolly, Well Hello Dolly, it's so nice to have you back where you belong!!!" ~
How the heck are you guys!? It seems like it's been forever, because it has been forever...almost 2 weeks! I'd be lying if I said I didn't enjoy my little break immensely! Sorry! I really did miss ya'll, but it was also really nice to lay on the couch every night with a glass of wine & a Christmas cookie knowing I had zero "computer" responsibilities. I have so many fun things to share with you though from my break, but you're brain would explode if I tried to cram it all into one post. So...today we will ease back into things with the perfect Taste of Tuesday recipe for the New Year; Skinny Slow Cooker Kale & Turkey Meatball Soup from Foodie Crush. If you're like me, you were a sinful glutton over the Holiday and it's time to get the refrigerator & haunches back in check! This soup is really healthy, super easy to make and perfectly tasty. It could even be considered borderline paleo. Plus, I chopped up some meatballs, carrots & beans for W and he LOVED it...so it's kid friendly too! Enjoy!
1 pound lean ground turkey (85% lean)
1 medium shallot, finely chopped
2 cloves garlic, finely chopped
½ teaspoon freshly grated nutmeg
1/4 teaspoon red pepper flakes
kosher salt and freshly ground pepper
½ cup Parmigiano-Reggiano, grated, plus more for garnish
2 tablespoons Italian parsley, chopped
8 cups chicken or vegetable broth (64 ounces)
1 15-ounce can white Northern beans or other small white bean, drained and rinsed
4 cups kale (about 1 pound)
Instructions
1. Add milk to a large mixing bowl then tear the bread into chunks and add to the milk to soak. Add the turkey, shallot, garlic, nutmeg, oregano, red pepper flakes, salt & pepper, cheese, parsley and egg and gently mix with your fingers until the mixture is combined. Use a small scoop or melon baller to form ½ inch balls.
2. Add the broth, beans, carrots, onion and kale to the insert of a

5- to 7-quart slow cooker (here's mine that I LOVE)

.
3. Drop the meatballs onto the kale, cover and cook on low for 4 hours or until the meatballs float to the surface.
4. Serve the soup garnished with grated parmesan cheese, red pepper flakes and fresh parsley leaves.
Okay Lovies...I will see you back here tomorrow for the year's first
Mid Week Muse link-up
where I'll be sharing my favorite things from Santa ;-).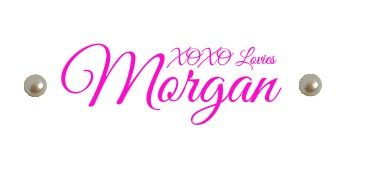 Labels: food, healthy, Kale, New Year Resolution, soup, Taste of Tuesday, Turkey Meatballs