~ Happy Thrifty Thursday Lovies ~
This post goes out to all you moms, aunts, grandmothers, etc... living in Northeast Florida & Southeast Georgia. My favorite women over at WeeTrade are having a HUGE....I mean MEGA sale next week and I just had to share the info since it is, after all, Thrifty Thursday.
Remember WeeTRADE is a sale that offers you an easy way to make money by selling your children's gently loved boutique, name brand & high end department store clothing & shoes. Just follow the directions on their website (here) and learn how you can earn money while selling some of your children's outgrown smocked, appliqued, monogrammed, name brand & designer clothes. Baby equipment, large toys, furniture, popular toy items & American Girl/Bitty Baby items accepted too. This truly is
the perfect opportunity to stock up on items for your little ones. Last fall not only did I consign some things but I also got some amazing items for Wake; Angel Baby Saddle shoes, two smocked longalls, an embroidered "W" polo, traveling Thomas & Friends trains, books, etc...
One of the many things I love about this sale is that the items aren't over-used, worn or dirty/stained. WeeTrade prides themself on making sure everything their sell is of quality. Almost everything I've bought for W looks brand new and has cost me less than $10 - $15 a piece. With how small a time our little ones actually fit in to certain clothes & use certain toys this concept is just genius. Why not share the love!? And this time around it's ONE BIG event to please everyone!
ONE Sale
ONE Location
ONE Time to Consign
ONE Time to Shop
ONE Time to Volunteer
ONE Time to Promote Your Business
It's Your ONE Stop to Shop & Consign This Spring!
They are also offering new extended drop-off times as well as a "Private" premier volunteer presale. It doesn't get much better than this!
SALE DETAILS:
PLUS, I am giving away two passes to the PreSale via my facebook page. So click HERE, look for the WeeTrade post on my Pampers & Pearls homepage, follow the directions, and you will be entered. Winner will be selected on Monday the 2nd!
Happy Savvy Shopping!!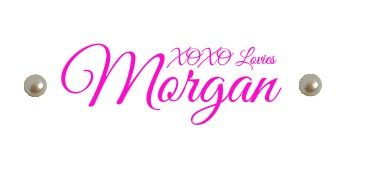 ab76e3cd17bc2dbee87174917a9ae7d79f7cfa783f33c04cbc

Labels: baby fashion, Cheap & Chic, consignor sale, fashion, Savvy Shopper Alert, thrifty Thursday, toddler fashion, WeeTrade