I have to say "happy" because it's the appropriate way to great you all and pretty standard for all my posts, but I roll my eyes sometimes all the time when writing that. You know what I think is even harder than Monday mornings though!? Sunday evenings. I just want to sit on the couch and have some closure with the weekend. However, it always seems like the second you try to relax, the laundry list of crap you have to do in preparation for the week ahead hits you like a migraine. Last night was one of those nights for me. I could not get "it" together. In fact, this post almost didn't happen...it took a lot of slapping myself in the face to sit down and write this. Anyone else feel this way or am I taking crazy pills!?
Okay so now that I've had my word vomit for the day (or the morning) let's get to what you're all here for! This past weekend we attended a family friends wedding and had a beautiful time. The ceremony was just lovely and the reception was super fun. Per usual (and one of the reason's why I'll probably never be some super famous blogger) I didn't take any photos. The hubby and I had such a great time chatting with friends and catching up with people we hadn't seen in so long that it felt wrong to not embrace the moment and live in the present. I hate interrupting "life" to take a photo. So I have a style board for you with more details about #wiw.
Dress (Laundry by Shelli Segal old. Similar here, here, and here // Earrings (vintage) // Tennis Bracelet (belonged to my mother) // Clutch (Salvatore Ferragamo old. Similar here) // Nail Lacquer // Perfume // Pumps (Emilio Pucci, old)
_______________________________________________________________
As you can see above, I opted for the Pucci heels. Thank you to EVERYONE who commented on what I should wear last Friday; I always love sharing fashion with you guys. There was a close tie between these and the hot pink, patent leather Pour La Victoire pumps, BUT I found these vintage earrings in the back of my jewelry drawer which swayed the deal in Pucci's favor. They matched so perfectly I couldn't not wear them together!
If you follow me on IG you know that we came home for the wedding and threw a frozen pizza in the oven to cap off a perfect night. LOVE me some late night grub! What did y'all do this weekend!? Share your deets below...I love reading all the comments! As always, thanks for stopping by and I'll see you back here tomorrow for Taste of Tuesday.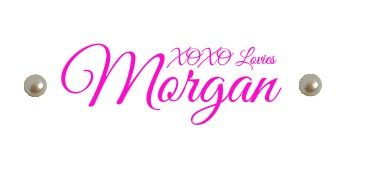 Labels: #wiw, fashion, MODA Monday, style board, Winter Wedding