Today isn't as much of a Moda Monday as it is a weekend review. Daddy left on Thursday for boys weekend in the mountains fishing, which left Wake and I to fend for ourselves. On Friday my brother-in-law and sister-in-law came in town with my two nieces. My youngest niece is only two months so it's a great joy for Wake & I to get to spend time with her; Plus, Wake's best friend is his cousin cousin MJ, so they LOVE playing together.
This weekend in Jacksonville is very important to the community, it is the annual 26.2 with Donna to support breast cancer. "

26.2 with DONNA is a private non-profit organization in Northeast Florida producing the only marathon in the U.S. dedicated to breast cancer research and care. Its mission is to passionately produce world class events to raise funds for ground breaking breast cancer research and empower women living with breast cancer.

26.2 with DONNA net proceeds go to breast cancer research, care and awareness. Since its inaugural year in 2008, 26.2 with DONNA has contributed more than $3.5 million towards its vision to finish breast cancer. Funds go to the Mayo Clinic for bench top breast cancer research and to The Donna Foundation to help the underserved with breast cancer."

This is the sixth year that family, friends and I have participated in memory of my mother and all other family members & friends who have been affected by breast cancer. It is a fabulous weekend packed with events that not only support breast cancer research, but also love on current fighters and survivors. I usually do the half marathon, but with daddy out of town we decided to do the Family 5k fun run on Saturday morning. It was a little chilly at first but turned out to be a beautiful morning with lots of sunshine…couldn't help but to feel the love and support shining down on us from heaven.
Saturday night my sister-in-law's and I went and got manicures and pedicures while grandma watched the kid. If you ask me, this is the perfect way to spend Valentine's Day.
Sunday was another beautiful sunshiny day here in North Florida. all the wives of the husbands who are on boys weekend decided to go to the club and have "Cupid's Brunch" with the kids. They had a "make your own Bloody Mary bar", mimosas, full buffet, and an area where the kids could make valentines; it was really sweet. Afterwards we let the kids run around outside, which of course turned into "let's splash around in the fountains." Oh well, at least we came straight home for nap time.
All in all we had a great weekend; we REALLY missed daddy and are both super tired but it was a fun time.
Now, I am currently bouncing between finishing this post up and packing the car. We are headed down south this week to visit my Aunt, brother, and his family. I haven't seen any of them since Christmas 2013 so I am REALLY excited. With all that being said I may or may not be posting on time/ at all on certain days. However, as always, I will do my best to keep you posted via Instagram.
Have a great Holiday Monday & we'll see you tomorrow for "FAT" Taste of Tuesday.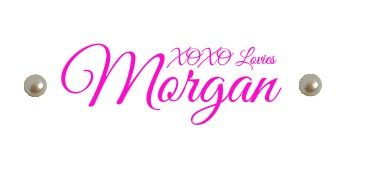 Labels: family, fashion, MODA Monday, Valentine's Day, weekend, weekend recap