I've made it through another week, blogging every day! It's a miracle!!! I promise I am trying to get "it" together...especially since summer is right around the corner and who knows what kind of craziness that will bring!
With St. Patrick's Day being Tuesday I thought I would share five of my favorite things about this Holiday. And no...I am in no way, shape, or form of Irish decent; BUT, I am Catholic and here is why we celebrate St. Patrick and the day.
***Disclaimer - this is the same summary from last year, so if you've been reading P&P since then you can just move on ahead to my "five."
St. Patrick is the patron of Ireland and lived between 387 - 461 A.D. St. Patrick (for obvious reasons) is one of the world's most popular saints; every year on March 17 the entire world becomes Irish. "As a boy of fourteen or so, he was captured during a raiding party and taken from England (his birthplace) to Ireland as a slave to herd and tend sheep. Ireland at this time was a land of Druids and pagans. Patrick's captivity lasted until he was twenty, when he escaped after having a dream from God in which he was told to leave Ireland by going to the coast. There on the coast he found some sailors who took him back to Britain, where he reunited with his family. Then, he had another dream in which the people of Ireland were calling out to him saying, 'We beg you, holy youth, to come and walk among us once more.' At this he began his studies for the priesthood. Patrick returned to Ireland, preaching and converting people to Catholicism all over Ireland for over 40 years. He worked many miracles and wrote of his love for God in Confessions. After years of living in poverty, traveling, and enduring much suffering he died on March 17, 461." We drink beer in honor of him...because that's what the Irish do. We use the symbol of a Shamrock (and color green) because Patrick used it to explain the Holy Trinity (Father, Son, & The Holy Spirit), and it has been associated with him and the Irish since his time.
And now...here are this year's FIVE!
Can we talk about the ridiculously cute Irish gear for kids! Green is

the

color

of life, renewal, nature (the four leaf clover), and energy, and is everywhere in the stores right now; which I think is quite..."renewing." Here are just a few of the MANY things I found for boys & girls, and the best part is that most of them c

an be worn anytime, not just on St. Patty's Day.
I'm loving non - cheap/cheesy St. Patrick's Day Outfits that can be worn more than once!! I enjoy being "festive" without risking tackiness; this is not a leprechaun contest...don't dress like it! So if my head could magically produce outfits in my closet whenever I thought of them; here's what I would wear for St. Patrick's Day...
Scarf // Flats; here or here // Tee // Jeans // Bracelet // Necklace // Bag
AT NIGHT
Top // Jacket // Heels // Jeans // Earrings // Clutch
Anyone can drink a green beer on St. Patty's Day...bar hopping or not! Just follow the below instructions and enjoy!
Step 1: Choose a light color beer (pilsner, IPA, etc...)
Step 2: Squirt 4-6 of green food coloring into the bottom of a beer glass
Step 3: Fill the mug with your beer
I love corned beef & cabbage. My mother made it every St. Patty's Day and luckily for Joe & I...it's Paleo!!!!
Ingredients:
3 lbs corned beef brisket
8 small yellow potatoes, quartered
1 head cabbage, cored & cut into 10 wedges
4-5 carrots, cut into 1 inches pieces
Directions:
Combine the water, vinegar, honey, pepper and onions in a 6 qt crock pot and mix well. Place the corned beef and contents of spice packet in the mixture. Scatter the potatoes over the top & along the sides. Cover and cook on high heat setting for 4 hours. After the first 4 hours, remove the lid and scatter the cabbage wedges over the top. Cover and continue cooking on high 3-4 more hours or until beef is tender.
Okay Lovies...I'm signing off for the weekend and will see you on Monday.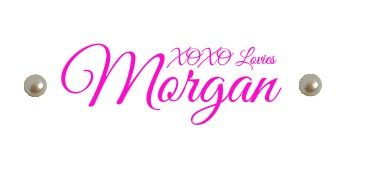 Labels: fashion, Five on Friday, Green, St. Patrick's Day, toddler fashion