Happy St. Patrick's Day!!! How are you doing!? So...it's Tuesday, which means I have more "Taste of Tuesday" recipes for you...and yes, they are ALL Paleo. I have to admit that I have really enjoyed being on Paleo because when I wake up in the morning I am not bloated or hating myself for having that midnight moment of weakness with the ice cream. However, if I don't get a slice of pizza soon I might spontaneously combust or lash out on a poor stranger like Britney with her umbrella. I'm serious y'all...if there really is an Easter Bunny he will bring me an afternoon of silence filled with Doritos and starburst jelly beans.
HAHA...in the meantime though...here are some healthy recipes that are great when you feel like eating good!
_____________________________________________________________________________________________
For breakfast this week we decided to try smoothies; got a little burnt out on hard boiled eggs. It's been super easy...
Throw some frozen fruit, coconut milk & sunflower butter in a blender and viola! Paleo Smoothie!
Our lunches have been pretty typical, but here are our dinners from last week.
served two different ways. As the attached recipe (from my favorite food blog, Simply Clean Food) shows, I cooked four pounds of pork loin in the crockpot (which only cost me $16) and gave me enough meat for 2 dinners and a few lunches. The first dinner was pulled pork nachos. Per Elise's instructions I shredded the pork over plantain chips and topped with a homemade salsa of avocado, tomato, onion, lime juice, cumin, salt & pepper. Then the second night we put the pulled pork over oven-baked sweet potato fries & an Asian brocoli slaw (also found on Simply Clean Food).
4-5 lbs boneless pork loin roast
1 cup raw apple cider vinegar
1 tbsp raw coconut sugar or raw honey
1 tbsp dry mustard powder
2 tsp ground black pepper
Place pork loin roast in a large ziploc bag or bowl, and season evenly with paprika, salt, garlic powder, mustard powder, and pepper.
In your crockpot, stir together the apple cider vinegar and raw sugar or honey.
You can add your seasoned pork directly into your crockpot, and set to low or continue on to the next step if you want to sear the pork.
Optional: Heat a large pan on medium high heat. Add EVOO followed by the pork loin roast. Sear all sides of the roast until golden brown (about 3-4 minutes per side).
Cook on low for 8 hours or until easily shredded.
Paleo Casserole
Ingredients:
Handful of chopped mushrooms
Directions:
Turn on your overn to 400 degrees. Slice your zucchini on a mandolin into thin noodles and set aside. Cook our meat on your stove top. While the meat is cooking cut up your carrots on the madolin and grate you sweet potato with a cheese grater. I find sweet potatoes to hard to slice on my mandolin. When the meat is almost cooked add the tomatie paste, onions, garlic and the mushrooms. Cooke for a few minutes more. Once the meat is cooked add it to a large bowl and add the zucchini. sweet potato and carrots. Whisk the three eggs and add those to the bowl along with the spices. Mix everything and add to a 9x13 dish, cover with foil and toss in the oven for 20 minutes. Remove foil and cook another 20 mintues and you are all done. Enjoy!
Chicken Cacciatore
Ingredients:
1 lg. onion, thinly sliced
3 lbs. cut up chicken
2 (6 oz.) cans tomato paste (I prefer it with the same amount of tomato
sauce instead)
4 oz. sliced mushrooms
1 tsp. salt
1 to 2 cloves garlic, minced
1 to 2 tsp. oregano
1/2 tsp. celery seed (I omit this)
1 bay leaf
1/2 cupwater

Directions:
Place onions in bottom of crock pot. Add chicken pieces. Stir together
remaining ingredients. Pour over chicken. Cook on low 7 to 9 hours;
high 3 to 4 hours.
Okay lovies...have a great St. Patty's Day and enjoy your green beer!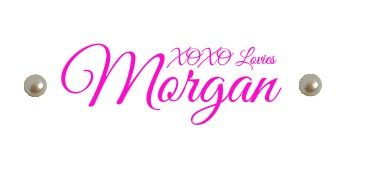 Labels: food, Paleo, Paleo Diet, Paleo Food plan, Paleo recipes, Taste of Tuesday